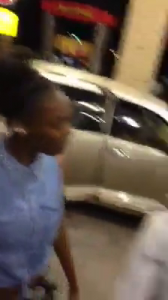 Ocala, Florida — On December 22, 2013, multiple thugs congregated at the Pilot gas station, located at I-75 and Highway 484 in Ocala, Florida.
A mini-riot ensued involving more than a dozen people. Punches were thrown, windows kicked out, and several injuries resulted from the fight.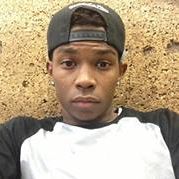 Marquece Taylor, the boy behind the camera, seemed as though he was enjoying the "action," and after reading his comments on Facebook it is clear that he intended on publicizing the video in an attempt to have it reach the creators of World Star Hip Hop.
World Star Hip Hop is a website known for promoting and encouraging fights among the black community. Individuals are encouraged to incite and record fights, then send the video to World Star Hip Hop. Founder Lee "Q" O'Denat has been accused of exploiting the black community on numerous occasions. Many black leaders have spoken out against O'Denat, citing he is part of the problem, not part of the solution.
Law Enforcement agencies across the United States are working diligently to have the website closed down. Law Enforcement officials say the website masquerades as promoting hip hop videos, but is more about promoting violence and glorifying that violence. "Making it seem cool to fight," said one investigator.
In recent years, several arrests have been made after "fight videos" appeared on World Star Hip Hop. According to authorities, If a person making this type of video is found to have been involved in any way, charges would be brought against that person as well as the individual(s) fighting.
Angie Carlozzi, a concerned parent from Ocala said, "As a parent who lives down the road from where this happened, it is incredibly disheartening to witness such an incredible act of violence and indifference. The fact that they are attempting to seek grandeur from these acts is appalling and shameful, especially around the holidays. Our youth has become desensitized to all of this and it is scary. I sincerely hope that the Sheriff's Department will track them down and prosecute them."
Another parent said, "This is why punks get shot, an innocent family or person could have gotten caught up in the violence and been forced to protect themselves and then the family of the criminal would cry foul." She added, "It's a sad day in our community when you can't pump gas without worrying about this type of non-sense."
Captain James Pogue with the Marion County Sheriff's office, told Ocala Post that this situation is under investigation at this time. The Sheriff's Department has received the video and they are reviewing every aspect it.
If you have any information about the individuals in the video you are urged to contact the Marion County Sheriff's Office at 352-732-9111. Tips may also be submitted through Crime Stoppers of Marion County by calling 352-368-STOP(7867), going to their website at www.ocalacrimestoppers.com or by texting to 274637 using keyword 368STOP.
WARNING: [Raw video]