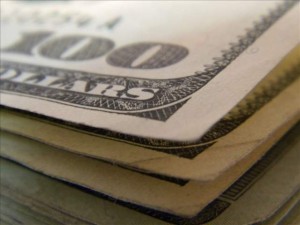 Dunnellon, Florida — On December 22, 2013 $78,000 in cash was stolen from his motor-home in the Lake Tropicana area of Dunnellon.
Charles Samuel Gensamer, 85, told deputies that the 2008 Winnebago was locked when he went to bed Saturday night. Gensamer said he was alerted when heard the smoke detector in the motor-home sounding off early Sunday. According to reports, the door was open and all of the drawers and cabinets had been opened and rummaged through. Reports indicate that two built-in safes were missing. One of the safes contained the cash; the other contained photos and personal items. According to investigators, the money was packaged in $4,000 increments inside of envelopes.
According to reports, Gensamer kept the cash in the motor-home so he could be ready in the event of a hurricane or natural disaster. His wife is paralyzed and he wanted to make sure they could leave quickly, according to reports.
Be on the lookout for individuals flaunting newly "found" money.
If you have any information about this theft you are urged to contact the Marion County Sheriff's Office at 352-732-9111. Tips may also be submitted through Crime Stoppers of Marion County by calling 352-368-STOP(7867), going to their website at www.ocalacrimestoppers.com or by texting to 274637 using keyword 368STOP.