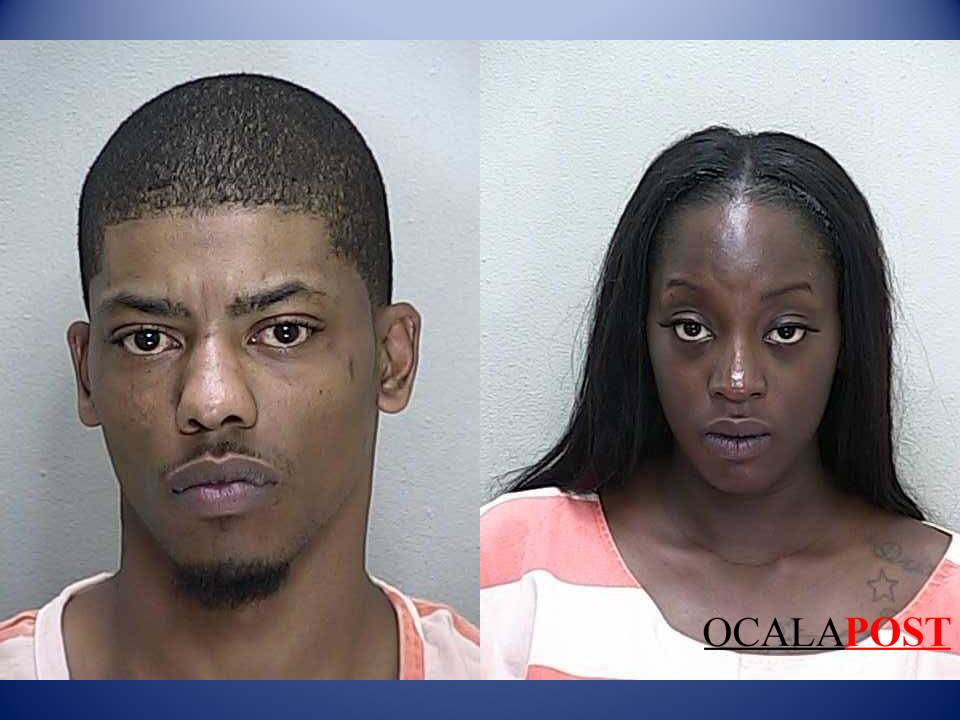 Ocala, Florida — The Marion County Sheriff's Office arrested two Orlando residents after they were caught stealing merchandise from a Dollar General store in Ocala.
Deputies were called to the Dollar General, located at 13415 Southeast 47th Avenue after a caller reported two individuals who were stealing from the store.
Witnesses said that the suspects backed their Toyota Rav4 into a handicap parking spot, left the ignition on, and then entered the business.
According to reports, the two suspects, later identified as Drianna Thomas, 22, and Ronnie Tavaris Baker, 29, entered the Dollar General and began filling up backpacks with toothpaste and other hygiene products, household items, and clothing.
The suspects were still at the location when deputies arrived.
Deputies performed a computer check of the vehicle, at which time they determined that it had been stolen out of Orlando.
Thomas told deputies that she didn't know why they came to Ocala. She said they got on the highway and "ended up here." She told deputies that as she and Baker were leaving Ocala, they passed the Dollar General and "just had to stop."
Thomas stated that she was filling up the backpacks, but intended to "pay for some stuff."
Baker refused to cooperate.
According to the arrest affidavit, every time a deputy would ask Baker a question, [he] would repeat the same question back to the deputy.
Thomas and Baker were arrested and charged with Grand Theft and Grand Theft Auto.
Thomas has been in and out of jail since she was a juvenile. She has previous arrest for Grand Theft Auto (x3), Conspiracy to Commit Grand Theft, Driving without a Driver's License, Robbery, Failure to Appear (x2), Violation of Probation (x2), and Grand Theft.
Baker has previous arrests for Driving without a Valid Driver's License (x2), Grand Theft, and Grand Theft Auto.
Thomas and Baker are being held at the Marion County Jail on $20,000 bond each. Their next court date is slated for January 10, 2017.