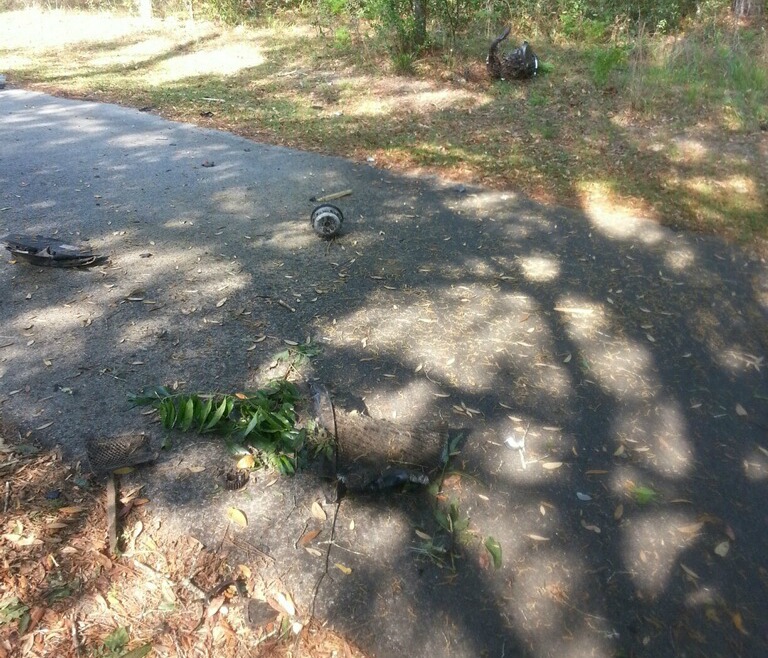 Dunnellon, Florida — Two motorcyclists were killed on April 26, 2014 as they were cruising in a rural area of Marion County.
Justin Richard, 22, of Weeki Wachi, Florida and Douglas Keller, 27, of Citrus Springs, Florida were traveling together, southbound on SW 180th Avenue at a high rate of speed when both drivers failed to negotiate a left hand curve, according to the Florida Highway Patrol (FHP).
Richard and Keller drove off the roadway onto the west grassy shoulder at approximately the same time.
Richard was the first to collide with a wire fence bordering the shoulder. Keller collided with a large wood post that supported the fence.
According to the FHP, Richard and Keller were ejected from the motorcycles as they began to overturn. Keller, along with his motorcycle then slammed into a stand of three trees causing the motorcycle to break into multiple pieces. Keller's body came to rest at the stand of trees.
Richard and his motorcycle continued further south, tumbling through trees and brush before slamming into a larger tree. Richard's motorcycle also broke into multiple pieces.
Richard was thrown, and his body came to rest near a paved trail in Rainbow River State Park, west of the stand of trees.
The motorcycles along with the bodies of Richard and Keller were not discovered until early Sunday morning.
The bodies were found by state park employees prior to opening the tubing entrance.
FHP said that both drivers were wearing helmets.
According to FHP, the motorcycles were in so many pieces that the parts had to be collected with milk crates. FHP said they will have to piece everything together for the investigation.