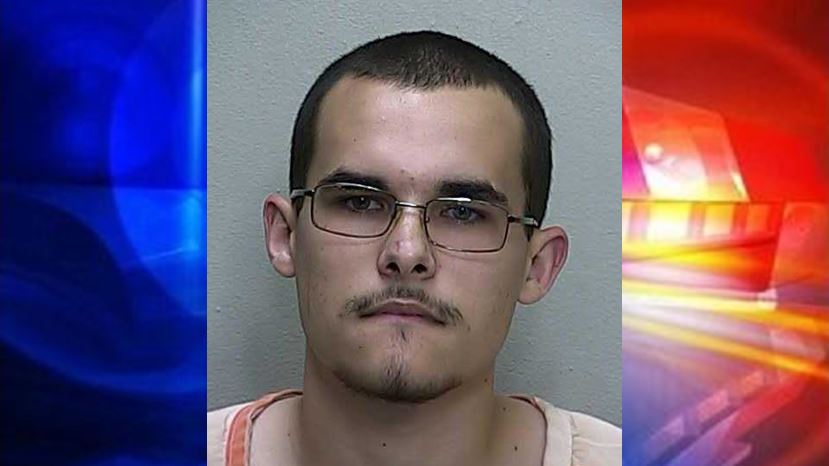 Ocala, Florida — On Sunday, Marion County Sheriff's Deputies responded to 12170 Southwest 43rd street, after a woman reported that her dog had been poisoned.
Susan Graham told deputies that she had taken her 10-year-old Jack Russell, Tinker, to an emergency animal treatment center when she found her dog sick and vomiting. She said that she noticed that her dog had ingested food that she had not fed it.
According to the animal hospital, a blood test showed that the dog was suffering from Ethyl Glycol poisoning, or antifreeze poisoning.
Animals are attracted to antifreeze because of its aroma and sweet taste, but it is extremely toxic, especially to the kidneys.
Antifreeze poisoning occurs in two phases. In the first phase, the animal typically appears lethargic, disoriented, uncoordinated, and groggy. The symptoms usually appear quickly — 30 minutes to one hour after ingestion — and can last for several hours. If a pet is behaving this way, call a veterinarian immediately. The second phase, which can last up to three days, is characterized by symptoms such as vomiting, oral and gastric ulcers, kidney failure, coma, and usually death.
The best treatment for Ethyl Glycol poisoning is Vodka.
Graham said that after she was notified that her dog had been poisoned, that she immediately suspected her neighbor.
Deputies made contact with Evelyn Maxson, located at 12150 Southwest 43rd Street Road, and questioned her about the poisoning.
Evelyn told deputies that her son, Noah L. Maxson, 19, had poisoned a neighbor's pet in the past. However, she stated that she did not believe that her son had poisoned the Jack Russell.
Due to Noah not being home, the deputy made contact with him via phone. During the conversation, Noah confessed to poisoning the dog.
According to the arrest affidavit, Noah told deputies that he poured antifreeze into a Gatorade bottle that he had cut in half and mixed the antifreeze with boiled eggs. He then placed the half bottle on the other side of Graham's fence.
Noah said he poisoned the dog because it was barking at his hens and he was worried that the dog would attack them.
Deputies reported that Noah also attempted to conceal his crime by burning the evidence.
Noah was arrested and charged with Animal Cruelty-Cause Cruel Death Pain and Suffering.
He was released on a $2,000 bond.
According to Dr. Londono with the University of Florida Emergency Animal Treatment Services, Tinker only had a 20 percent chance of survival.
Tinker passed away a short time later.