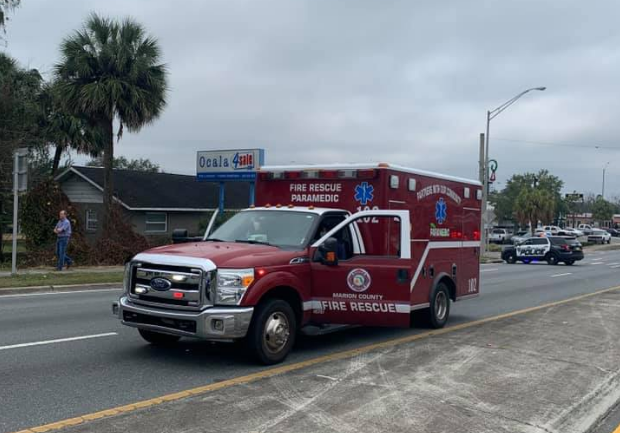 Ocala, Florida — The Ocala Police Department is currently working a traffic fatality – Vehicle vs. Pedestrian – at Southwest Broadway Street and South Pine Avenue.
The roadways north and south on Pine Avenue, between State Road 40 and Southwest 5th Street are currently blocked.
Drivers are asked to avoid the area if possible.
According to reports, a pedestrian was struck and killed after a man driving a yellow Volkswagen struck a woman who, for unknown reasons, walked in front of his car. The man was traveling southbound on Pine.
Witnesses said that the woman was tossed through the air like a ragdoll and the Volkswagen was damaged and the windshield shattered.
The victim's name has not been released.