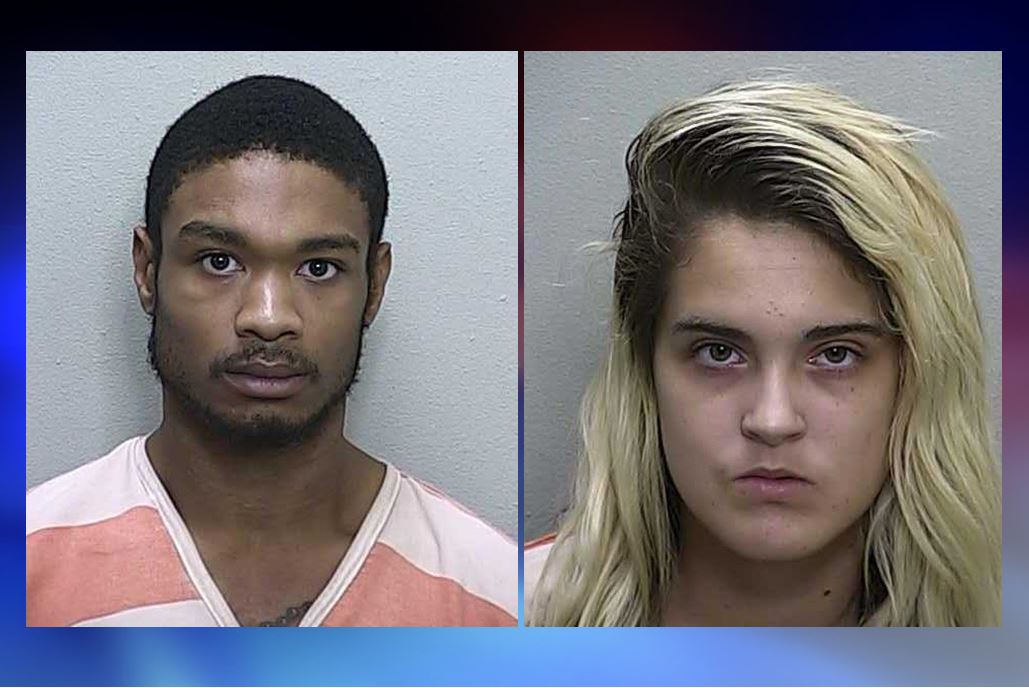 Ocala, Florida — An allegedly missing and endangered man was arrested Saturday, after it was discovered that he had beaten a 3-year-old child.
On Saturday, the Marion County Sheriff's Office received information that Tayon Alexander, 23, had made statements during a phone call that made the reportee concerned for Alexander's well-being.
According to reports, deputies began searching for Alexander and, had considered him missing and endangered.
On May 31, deputies located Alexander at 3311 NE 47th Terrace with the help of an anonymous tip.
While at the location, deputies observed a 3-year-old male child with severe bruises on his face and torso area.
After searching the trailer, Alexander was found hiding in a back bedroom. Since Alexander had previously made statements about harming himself or others, he was placed in the back of the deputy's patrol car.
According to reports, the deputy then asked the child what had happened to his face.
The child stated that Alexander had struck him in the face several times for "being bad." The child then lifted his shirt and showed the deputy the severe bruising on his rib cage.
The child told the deputy that Alexander's girlfriend, Ashley Webber, 21, stood and watched as Alexander hit him.
A confidential source said that Webber had made comments about the child having been hit and that Webber was present during the beating.
Webber allegedly stated, "I think all kids could be disciplined like [that]."
Webber denied knowing anything about the bruises.
Alexander told deputies that the child had fallen off the steps that lead into his trailer. He also stated that the child was hit by a toy car.
According to reports, the child said the beating had occurred "yesterday," which turned out to be Friday, May 29.
Alexander was arrested and charged with Aggravated Child Abuse.
He has previous arrests for Battery, Burglary, Larceny, Cruelty-Torture Toward Animals with Great Harm (x3), Resisting arrest, Petit Theft, Possession of Marijuana, and multiple Violation of Probation charges.
Alexander is being held without bond.
Webber was arrested and charged with Contributing to the Delinquency of a Minor-Cause to become Dependent or Needy and Resisting Arrest.
She was released on $2,000 bond.
Webber has previous arrests for Resisting Arrest (x2), Possession of Cannabinoid or Bath Salts, Possession of Drug Paraphernalia, Assault, and Violation of Probation.
This is the second time that both the boyfriend and girlfriend have been arrested together.
Due to the severity of the bruises, and the possibility of rib and facial fractures, the child was transported to the hospital.
The Marion County Sheriff's Office would not say what Alexander and Webber's relationship is to the child. However, sources said Webber had previously lost custody her child and that, it was Alexander's son who was physically abused.
You can read the previous story here.
Please follow and like us: