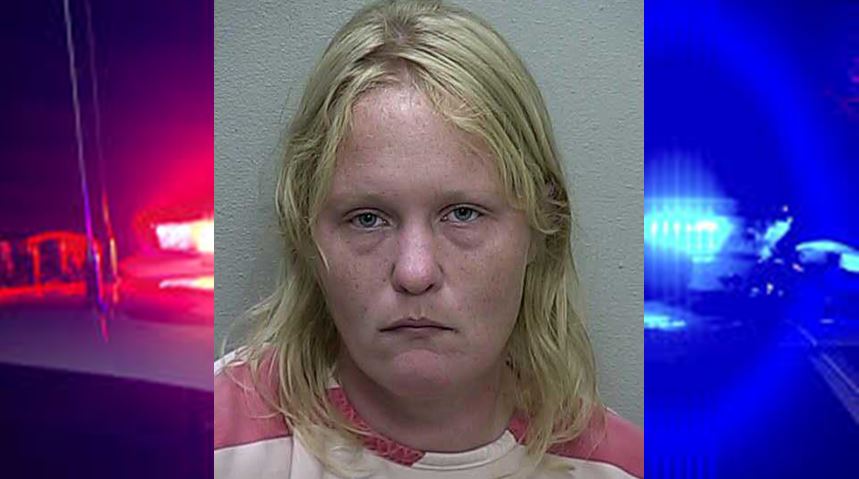 An Ocala woman was arrested after she snatched a dog from its owner and fled the area.
Police say, Colby Parsons, the brother of Tara Mae Swindle, A.K.A Tara Parsons, died and the family could not afford to pay for his funeral.
According to reports, the girlfriend of the deceased sold a Chihuahua, which originally belonged to Tara, to pay for Colby's burial.
Sometime after Colby's funeral, Tara decided she wanted the dog back.
On July 10, the victim told police that a teenage girl came to her door to discuss some sort of petition. The victim told police that as she was signing the petition the girl began asking questions about the Chihuahua. The victim stated that the girl left after the petition was signed.
A few hours later, Tara, not known to the victim, showed up at her home with a five-year-old boy, later identified as Tara's son.
According to the arrest affidavit, Tara told the victim that the petition she had signed was incomplete.
Tara then asked if her son could hold the Chihuahua because he had never seen one before.
Police said that when the victim handed the dog to the boy, Tara snatched it from him and took off running — leaving the boy behind.
Tara ran to the street and jumped into the backseat of a minivan, which was occupied by two teenagers–one boy and one girl. The female was driving.
Tara's son entered the van shortly after.
The victim chased Tara to the van and attempted to retrieve the Chihuahua.
Police said that the side door to the minivan was still open when the victim leaned in to grab the dog.
Tara then told the driver to "take off."
The victim was dragged more than 150 yards.
The victim told police that Tara told the driver  to "speed up."  Tara then stated, "She will fall off or die."
The victim told police that she was begging for the driver to stop the van as she was being dragged.
According to reports, the victim suffered bruising to her head, arms, and ribs.
On July 18 a warrant was issued for Tara's arrest. She was located and arrested on July 26.
Tara refused to cooperate with police.
She was charged with Robbery by Sudden Snatching with a Deadly Weapon.
The 38-year-old is currently being held at the Marion County Jail on a $25,000 bond. Her next court date is slated for August 29.
The Chihuahua was returned to the victim.
Please follow and like us: