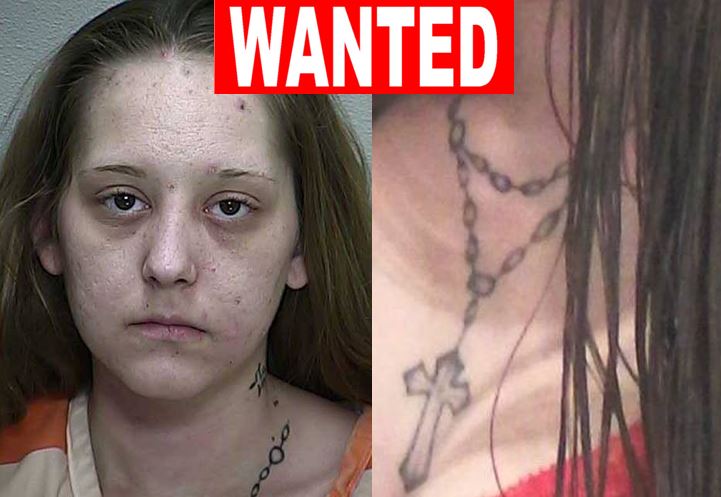 Ocala, Florida — An Ocala woman, who has multiple active warrants for her arrest, is still on the run.
The Marion County Sheriff's Office is asking for the public's help in locating Melissa L. Snyder, 25, of Ocala.
Snyder currently has active warrants for Failure to Appear (FTA) on various criminal charges. Snyder also has five active criminal court cases in Marion County.
The Ocala Police Department arrested Snyder on March 11, and charged her with Possession of Heroin and Possession of Drug Paraphernalia. She was released from jail on March 12. Then, on March 19, a warrant was issued for her arrest for FTA on a previous charge of Driving While License Suspended.
On March 23, a second warrant for FTA was issued on the previous charge of Possession of Drug Paraphernalia. And on April 14, a third warrant was issued for FTA on her previous charge of Possession of Heroin.
On March 26, Snyder's probation officer also filed an affidavit for violation of probation on a previous charge of DUI with a Minor in the Vehicle. At the time of the DUI arrest, which occurred on March 22, 2014, Snyder was also charged with Felony Child Neglect.
Snyder has been in and out of jail since the age of 18, with a total of 10 arrests.
In addition to the aforementioned charges, she has also been arrested and charged with Domestic Battery, Retail Theft, Possession of Cocaine, Possession of Drug Paraphernalia (x2), and Filing a False Police Report.
Each time Snyder was arrested she violated her probation.
According to court documents, Snyder had a Civil Restitution Lien Order issued against her at the end of 2014, which is still active.
Snyder's last know place of employment was Quik King (no address available).
Snyder has a very distinctive rosary bead necklace with a cross on it tattooed around her neck.
If anyone has information, please call the Marion County Sheriff's Office at 352-732-9111, Crime Stoppers at 352-368-STOP, text a tip to 274637 using keyword 368-STOP, or visit www.ocalacrimestoppers.com. For Crime Stoppers, please reference 15-38 in your tip. Anonymity is guaranteed.