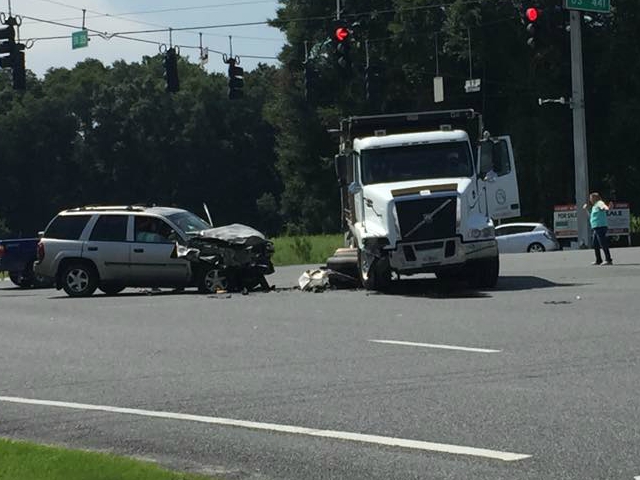 A Hawthorne woman was cited for careless driving following a crash at the intersection of U.S. 441 and State Road 326 on Friday.
According to the Florida Highway Patrol, a 2002 Chevy TrailBlazer, driven by Amber Castor, 41, was traveling north on U.S. 441 in the outside lane as it approached the intersection of State Road 326.
A 2007 Volvo dump truck, driven by Shazad Mohamed Jobe, 46, was traveling south on U.S 441 in the left turn lane.
As the dump truck attempted to turn left at the green arrow to go east on State Road 326, the TrailBlazer ran a red light and slammed into the front right of the dump truck.
According to FHP, the dump truck was carrying a full load of rocks at the time of the accident.
No injuries were reported.
Please follow and like us: