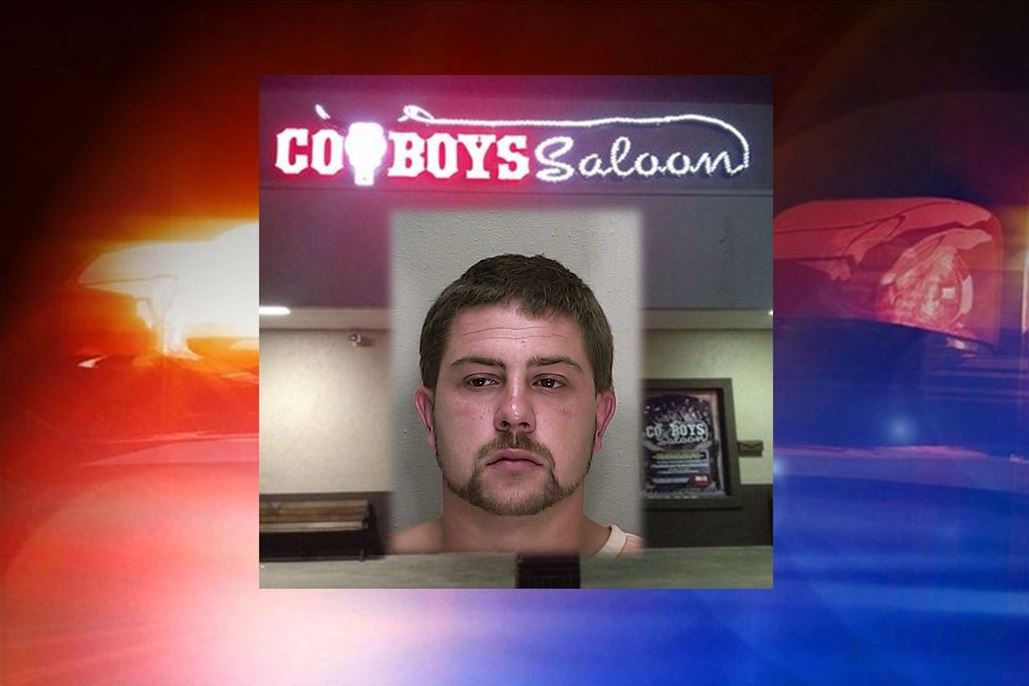 Ocala, Florida — A Leesburg man was released from jail on a $5,000 bond after he assaulted a man at a local bar.
On Saturday, Ocala police responded to Cowboys Saloon, located at 718 South Pine Avenue, in reference to an assault.
Upon arrival, police made contact with Jeff Langley, 28. Langley told police that he was talking with his friend, Lauren Hatcher, when Hatcher's ex-boyfriend engaged in a verbal altercation with him.
According to reports, Langley told police that Hatcher's ex-boyfriend tried to punch him, but he dodged it.
Langley stated that he did punch the man back, but that he did it out of self-defense.
Hatcher told police that while she and Langley were inside Cowboy's Saloon having a good time, her ex-boyfriend approached them and started an argument.
Hatcher said that she believed it was because her ex-boyfriend was jealous that she was talking to Langley.
According to reports, Hatcher and Langley left the bar early because Langley and Hatcher's ex-boyfriend kept getting into verbal altercations.
Hatcher told police that Langley had walked her to her vehicle when her ex-boyfriend approached her.
Hatcher said it was at that time that Langley walked over and began to punch her ex-boyfriend in the face, knocking him down to the ground.
Police said that while the victim was on the ground, Langley got on top of him and repeatedly punched the victim in the face until he was unconscious.
An unidentified female then ran over and began to hit Langley in an attempt to get him off the victim.
Witnesses corroborated Hatcher's account of events, and stated that it was Langley who engaged the victim outside.
Police said there was a pool of blood on the ground where Langley had beaten the victim.
Langley was charged with Aggravated Battery and transported to the Marion County Sheriff's Office.