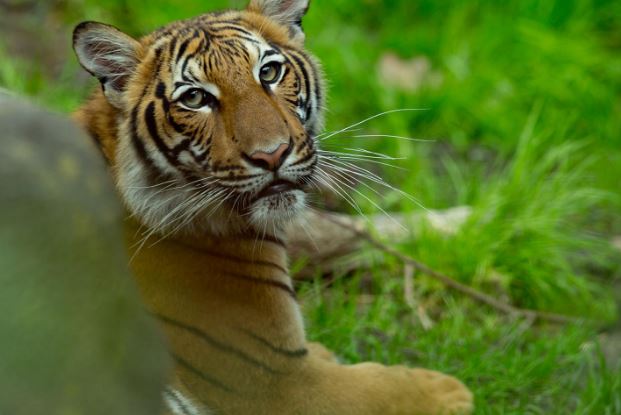 Scientists are now rushing to try and figure out what other species of animals could possibly become infected with COVID-19 after a Brox Zoo Malayan tiger named Nadia tested positive Sunday.
The U.S. Department of Agriculture confirmed the case to Ocala Post via email.
The Brox Zoo also confirmed the case.
Paul Calle, the chief veterinarian for the Bronx Zoo, said, "It's the first time, to our knowledge, that an animal has gotten sick from COVID-19 from a person."
Officials said that they do not know who passed the virus to the tiger, but will continue to investigate. The Zoo has been closed since March 16.
"The only thing that makes sense is that the tiger got it from a zookeeper," Calle said.
According to the USDA, several domestic animals had previously tested positive for SARS-CoV-2, the virus that causes COVID-19. This includes a Pomeranian and a German shepherd in Hong Kong, as well as a domestic cat in Belgium.
According to scientists, cats, both wild and domestic, can catch feline coronavirus. However, until recently, no one knew whether animals could contract SARS-CoV-2.
Scientists say a new study has found that cats could infect each other.