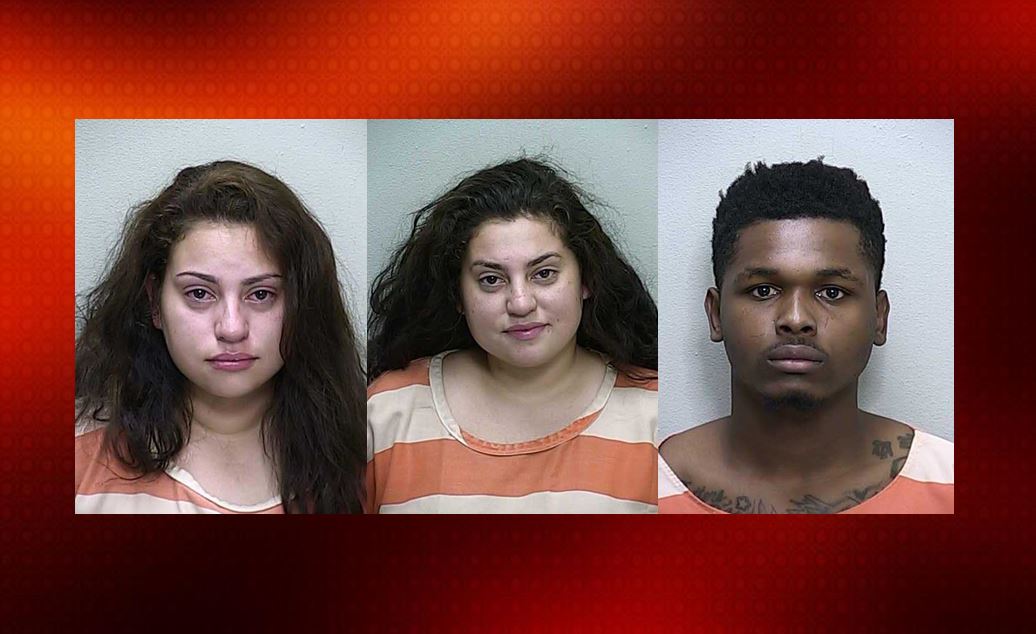 Ocala, Florida — Three people — a man and twin sisters — were arrested, following a domestic disturbance at Carrington Lane Apartments, located at 3001 Southeast Lake Weir Avenue.
The Ocala Police Department responded to the apartment complex after a witness reported loud yelling and screaming coming from the parking lot.
When Ocala Police Officer E. Ramjit arrived, he saw a female, later identified as Jessica Giraldo, 19, standing by the front passenger window of a vehicle with a knife in her hand.
The officer then exited his vehicle and ordered Jessica to drop the knife, and she complied.
According to reports, Jessica's twin sister, Jennifer Giraldo, 19, approached and began yelling that the man in the front seat of the car, later identified as Jean M. Joseph, 19, was the problem.
Jessica stated that she had confronted Joseph after he punched her friend, his ex-girlfriend, in the mouth. She said that when she confronted Joseph, he became angry and grabbed her by the throat, and choked her until she almost lost consciousness.
During the investigation, police learned that Joseph had punched his ex-girlfriend in the mouth. Police reported that she was bleeding from the mouth and her lips were swollen.
According to reports, after Joseph allegedly choked Jessica, she ran to her apartment and grabbed a knife.
She told the officer, "I was going to kill the person that tried to kill me."
Officer Ramjit stated that he did not see any marks on Jessica's neck. He also stated that she was heavily intoxicated.
Joseph refused to cooperate with police and would not press charges against Jessica for assaulting him with a knife.
He was arrested and charged with Domestic Battery. After he was arrested, he changed his mind and asked to press charges against Jessica. He was advised that he would need to address that issue with the State Attorney's Office since he initially refused.
Joseph was released on $1,000 bond.
Both Jessica and Jennifer were arrested and charged with Brawling Fighting Corrupt Public Moral Decency. They were released on $250 bond each.