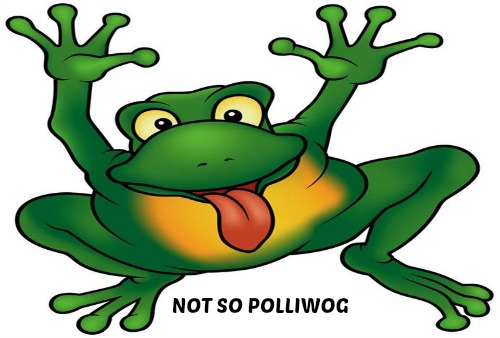 Ocala, Florida — Back in July, the pediatric dentistry known as Polliwog Dental, was "audited" by the DEA. The DEA inspected the Ocala office for three hours.
The Owner, Michael Tarver, initially said agents were not at his place of business; however, later that day he said they were there for a "routine audit."
Parents in Marion County have had plenty to say about the dentistry. Parents have expressed their concerns about not being allowed to go back with their children, billing errors, and staff disposition. While there are many dentistries that do not allow parents in the back while children are being treated, parents in Ocala do not like the idea.
Ocala's Word of Mouth (OWOM) Facebook page, has more than six thousand members. It is a place for Ocala residents to express their concerns about unfair, as well as exceptional treatment by local businesses.
On Augusts 30, 2013, members of OWOM were having a discussion about an alleged protest against Polliwog.
Parents were telling their horror stories and asking questions about the protest.
"What I find alarming is that with the numerous polliwog posts, not a single employee has EVER defended them", one parent wrote.
Another wrote, "I wouldn't take my dog there after all I've read, but good luck to you."
During the conversation, Michael Tarver "jumped" in and lashed out at parents.
Michael Tarver had this to say:
"Leave polliwog alone, if you have a problem call me personally at 863-899-****, we are the only ones in the entire area seeing very poorly behaved kids and their sometimes poorly behaved parents with Medicaid insurance. It's an amazingly hard job and there is a reason no one else is willing to do it. We help a lot of people that would not otherwise receive care, it is a totally thankless service. If you have a problem with your bill or treatment plan, call me."
This has infuriated parents in Ocala, and parents are now speaking out against the Polliwog Dental owner, labeling Tarver as very unprofessional.
The power of word of mouth is undeniable, one parent calling his post, "sickening." Adding, "I am so glad my boys never went to such a place What a monster this guy sounds like."
Tarver has since deleted his comments, but unfortunately, he must not have realized that moms know where the 'Print Screen' key is on their keyboard. A mother said, "I will not tolerate someone calling my kids 'poorly behaved' and looking down on those who are on Medicaid, solely because they are on Medicaid."
Parents said it does not matter that he deleted his messages, the damage is done.
We want to hear from you. Let us know what you think or what experiences you have had. Leave your comments below.