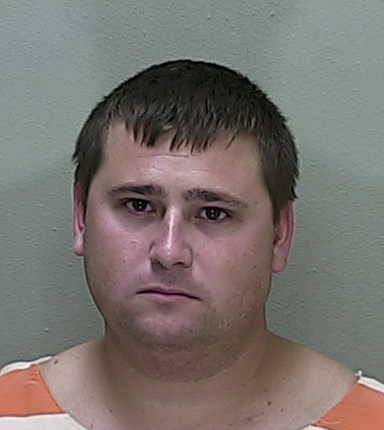 Ocala, Florida — Ocala Fire Rescue firefighter Eric William Hersh was arrested charged with Offense Against Users of Electronic Devices after it was discovered he had invaded the privacy of other firefighters by secretly going through their cell phones.
City officials had previously investigated Hersh for similar accusations but said the complaint against him was not warranted.
Following his July arrest, Hersh confessed to Ocala Police Department detectives that he had gone through at least six of his colleagues' phones.
According to the arrest affidavit, Hersh would search the phone for private images, videos, and other porn-type material.
Hersh said he would forward photos and videos from the phones to his personal email account to later use for visual sexual stimulation in order to pleasure himself.
Hersh alleges that he did it because he is addicted to pornography. He says he is currently attending counseling sessions for his addiction.
According to city officials, Hersh was placed on paid administrative leave, however, he is scheduled to return to work on Wednesday, July 11.
Hersh has worked for the department since 2009.
If you believe that Hersh may have accessed your phone, you are urged to call the Ocala Police Department at 352-369-7000, Crime Stoppers at 368-STOP, or text 274637 using keyword 368-STOP. Tipsters can also visit www.ocalacrimestoppers.com. Anonymity is guaranteed.
Please follow and like us: