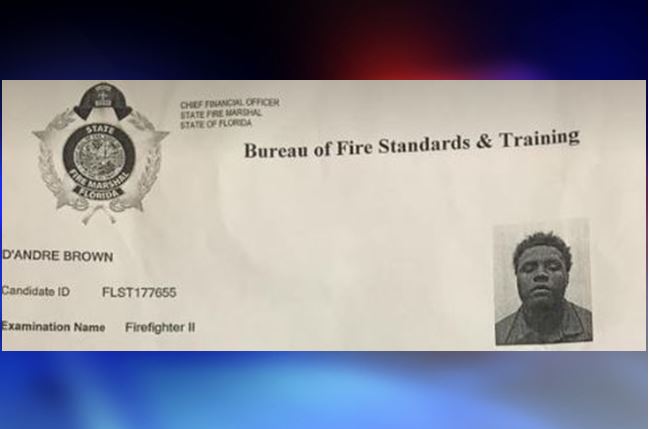 Ocala, Florida — A 19-year-old Ocala firefighter was arrested Sunday and charged with sexual assault.
The woman, also 19, who was heavily intoxicated, said she was at a club with D'Andre J. Brown and a friend when they decided to go back to a residence located in Ocala. They left the club at approximately 3:30 a.m.
The woman stated that she and Brown had fallen asleep in the same bed. She told authorities that she awoke to find Brown on top of her. The woman alleges that Brown put a pillow over her face and told her to "keep quiet."
She told detectives that she then ran from the residence.
Brown said that the 19-year-old female was rubbing all over him and that, he thought from her actions it was a green light to have sex with her. He said they were in the same bed and did have sex.
Both Brown and the woman admitted to being intoxicated.
According to city officials, Brown was not on duty at the time of the incident.
Brown has worked for Ocala Fire Rescue since January 1, 2018.
The City of Ocala released the following statement: "Mr. Brown is currently on paid administrative leave, pending the outcome of an investigation. He was off-duty at the time of the alleged incident."
Brown was released from jail on a $15,000 bond.
The Marion County Sheriff's Office refuses to release the booking photo of any public servant who has allegedly committed a crime.