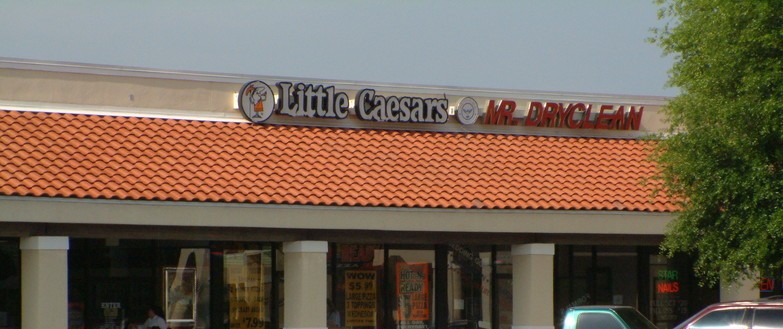 Little Caesars Pizza restaurant in Belleview was shut down after health inspectors found several high priority violations that were never corrected by management.
The restaurant is located at 10135 Southeast U.S. 441, Belleview.
The inspector issued a stop-sale order after pizza sauce was found sitting in a cooler, which had been made two days prior to the restaurant closing. The inspector noted that condensation on the lid of the sauce was the result of the sauce not being cooled from ambient temperature. This makes food hazardous to a consumers health, the inspector noted.
"Potentially hazardous (time/temperature control for safety) food prepared from/mixed with ingredient(s) at ambient temperature not cooled to 41 degrees Fahrenheit within 4 hours. In walk-in cooler, Pizza sauce made 08/21/28 and 08/22/18 47° and 48°. Containers too deep and covered (condensation on lids)," the reports states.
Other violations were found which could contribute directly to a foodborne illness or injury and included items such as cooking, reheating, cooling, and hand-washing.
According to the report, more than a dozen live roaches were found on the premises. Additionally, dozens of dead roaches were located in various areas, including directly under the pizza oven, prep table, and soda fountain.
The reports states, "Paper towel dispenser at handwash sink not working/unable to dispense paper towels. Hand washes sink at the three compartment sink area. Roach activity present as evidenced by live roaches found. One live roach inside paper towel dispenser. At the three compartment sink area: twenty live roaches on the wall behind three-compartment sink and hand wash sink, an employee killed five. One live roach on the floor under the pizza oven. One live roach on the floor under handwash sink at the front station, Manager killed several of the roaches onsite."
The inspector reported that conditions were unsanitary and extremely hazardous. This included employees having personal items and open beverages and food containers on the table in the food prep area.
In addition to these violations, gaskets inside a reach-in cooler that had a "slimy/mold-like build-up."
The inspector has been to the location three times, however, violations have not been corrected.
The state says that the restaurant will remain closed until all violations have been fixed.