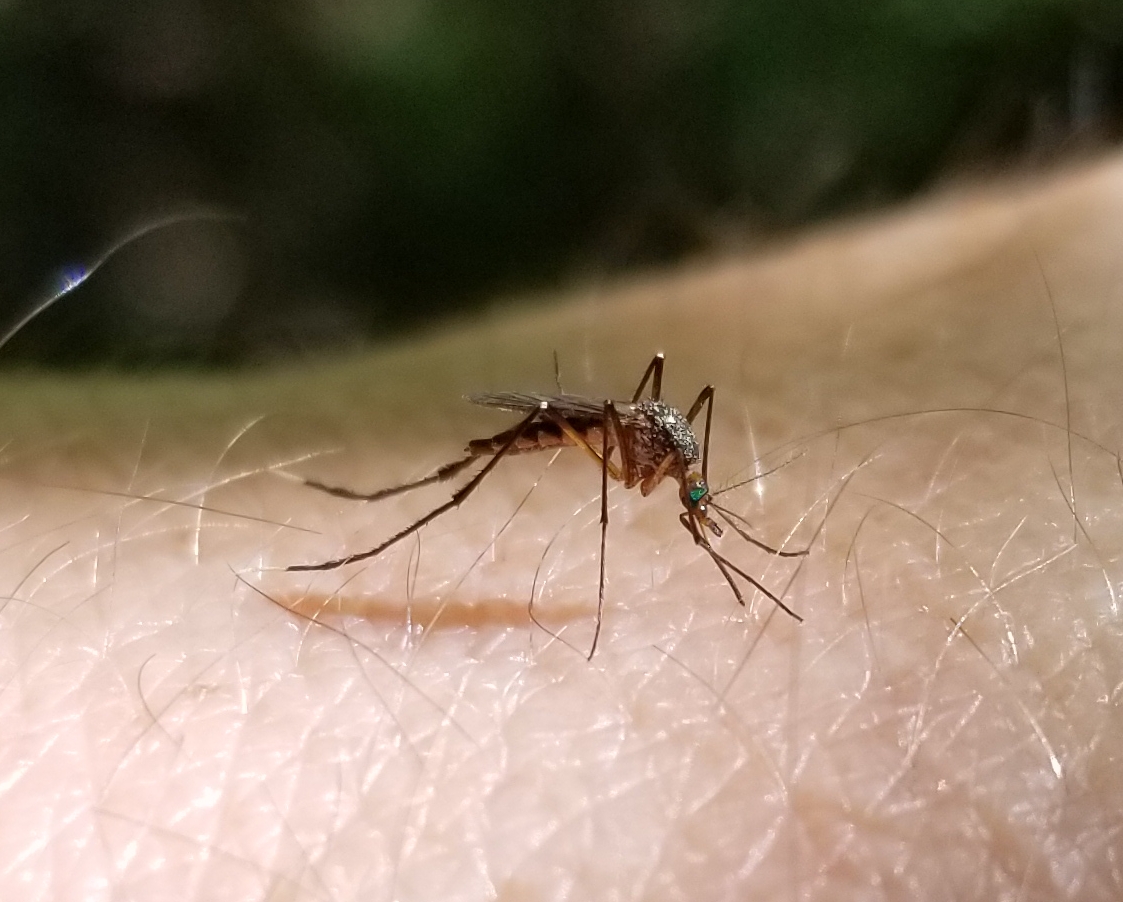 Marion County — Marion County remains under a mosquito-borne illness advisory due to eastern equine encephalitis activity.
In an August press release, Florida Department of Health Operations director Craig Ackerman, said, "The risk of disease being spread from mosquitoes to humans through mosquito bites is currently increased due to the number of local EEE cases."
Ocala Post turned to Florida Department of Health for answers, who directed Ocala Post to county officials, who then pointed back to the health department.
In an e-mail, Marion County Public Information Specialist Stacie Causey wrote, "The decision to spray is a state-level decision. The county asks on the state agency's directive to spray and in which areas of the county. Although there are counties that maintain a higher tax base to keep a mosquito spray contractor on retention, Marion County does not."
The e-mail also states that "Marion County does not have an active mosquito spray policy. The county will spray for mosquitoes upon direction from the Florida Department of Health following three confirmed cases of either West Nile Virus or Eastern Equine Encephalitis."
Ocala Post then reached out to the FDOH.
"We want to ensure that our residents and visitors protect themselves from mosquito bites to prevent the spread of disease. Due to the complexity of arboviral disease control, we do not have cut-and-dried guidelines that determine whether to recommend spraying. However, the number of animal or human cases will inform the Department's decision to issue a Mosquito-Borne Illness Advisory or Alert to the community," Ackerman wrote in an e-mail.
However, Marion County policy states the county will spray upon three confirmed cases of either West Nile Virus or Eastern Equine Encephalitis.
Since Ocala Post last reported on EEE, three more animal deaths have been reported in Marion County; bringing the total to 13 since February — eleven horses and two emus. Yet, county officials have not given the go-ahead to spray.
"Here are some basic steps the Department takes before recommending that Marion County spray for mosquitoes," said Ackerman.
Mosquito-borne illness confirmed in animal(s) or human(s)
Evaluation of site to determine if spraying will result in a reduced risk of transmission of disease to humans. Considerations include:
Proximity to other residences
Level of mosquito infestation
Distance and elapsed time between other confirmed illnesses
Other geographical and weather considerations
Make recommendations to Marion County Board of County Commissioners
For people, preventing mosquito bites is the best way to reduce the risk of mosquito-borne disease. Mosquitoes can be found in many different environments and you may not always notice when you have been bitten. "Drain and Cover" are key:
Drain standing water to stop mosquitoes from multiplying.
Cover your skin with clothing and use mosquito repellent.
Cover doors and windows with screens to keep mosquitoes out.
We want to hear from you. What do you think? Should the FDOH order the county to spray for mosquitoes?