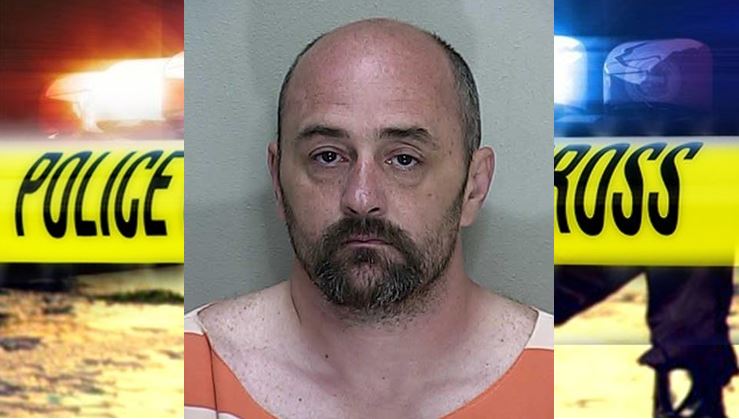 Dunnellon, Florida — Since January 2016, the Marion County Sheriff's Office, Florida Department of Law Enforcement, Citrus County Sheriff's Office, Alachua County Sheriff's Office, Levy County Sheriff's Office, Sumter County Sheriff's Office, and the Williston Police department have all been investigating a string of burglaries that are now linked to suspects Jessica Baker, 44, and Darren Decker, 41.
Dubbed the "Pillowcase Burglars," the two were also named as persons of interest in a Marion County murder. The nickname was given to the suspects because they would use a pillowcase from each crime scene to carry stolen property.
According to reports, the husband and wife duo were also wanted in connection with a murder which occurred during a home invasion robbery in Citrus County.
They have been connected to more than 60 burglaries throughout North Central Florida.
During questioning in the Tamara Bedenbaugh murder, Decker inadvertently implicated himself in another home invasion robbery.
Decker stated, "You guys know I have compassion because I didn't kill a kid." He went on to say, "I usually do not enter [someone's] house without trying to make sure they are not home. I can't believe the kid was home."
Decker was referring to a February 26, 2016, home invasion robbery that took place on Southwest 110th Street, Dunnellon.
The incident was reported by a juvenile.
Investigators said that the juvenile was home alone when Decker knocked on the front door.
The juvenile stated that when he looked out the window he saw a newer black Nissan parked in the driveway and immediately ran and hid in his mother's bedroom.
A short time later, the juvenile exited the bedroom and saw Decker standing in the hallway.
The boy said that Decker then instructed him to "turn around and walk slowly to the bedroom." Once inside the bedroom, Decker told the boy to get into the bathroom and shut the door.
According to the juvenile, Decker said "If you move from [the bathroom] I am going to shoot you and you are going to die."
The victim stated that while he was in the bathroom he could hear drawers opening and closing.
Investigators reported that the boy did not exit the bathroom until his step-father returned home.
A search of Decker's home turned up several items that had been stolen from the home, including a W-2 with the victim's name on it.
Decker was able to be identified because he did not wear a mask during the home invasion.
Decker was arrested on May 9, and charged with Grand Theft, False Imprisonment of a Child Under 13, and Burglary of an Occupied Dwelling.
He is being held without bond.
Decker is still a suspect in the murder of Bedenbaugh, but has not been formally charged.
The investigation is ongoing.