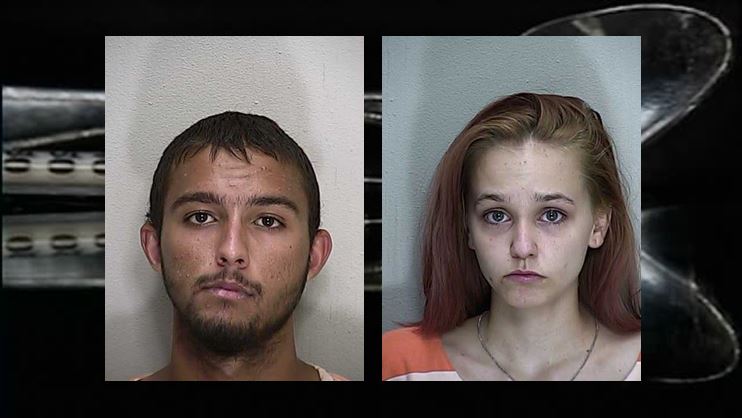 Ocala, Florida — Members of the United Drug Enforcement Strike Team were notified after Marion County sheriff's deputies responded to a residential burglary and discovered a meth lab.
When deputies arrived at 5049 Southeast 42nd Street, in response to a burglary in progress, they immediately smelled an odor consistent with cooking methamphetamine.
Amanda Bacon, 19, and Calvin Bell, 19, who were standing outside, were detained while deputies searched the house for other suspects.
According to reports, Bacon stated, "I have a meth addiction and I 'banged' meth two days ago."
Bell told deputies that he has been "clean" for a few months, but usually "shoots" meth when he is using.
During a search of the residence, UDEST agents found a plethora of needles, burnt spoons, coffee filters, and rubber gloves. Additionally, agents found pseudoephedrine packs, a HCL generator, and two bottles of meth oil. In total, the raw weight of the oil was 240 grams.
Authorities said that the residence did not have electricity and had been vacant for a long time.
After searching their vehicle, which was parked in the driveway, UDEST agents found a cosmetic bag that contained needles and a baggie of heroin.
Bacon stated, "All those 'bangers' (meaning needles) are mine."
Bacon and Bell were arrested and charged with Trafficking in Methamphetamine. They are being held on a $25,000 bond, each.
Bacon has a previous arrest for Possession of Methamphetamine.