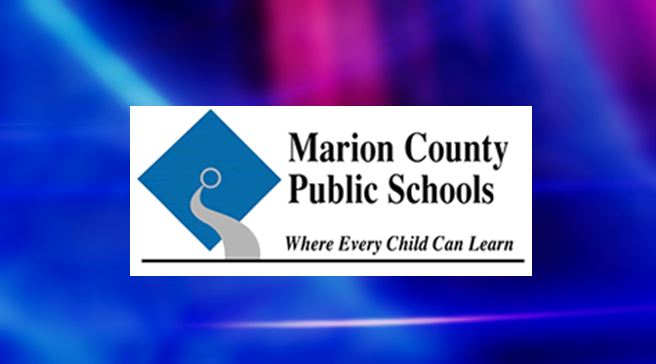 Below is the Marion County Public School updates and actions related to COVID-19:
· "Parking Lot Wi-Fi" is now available at three schools and coming to seven more. North Marion High, North Marion Middle, and Vanguard High parking lots now offer free Wi-Fi service Monday-Friday from 9 a.m-7 p.m. Users simply drive into the parking lot, login, and access learning materials online. Additional schools receiving the service in the immediate future include Belleview Middle, Dunnellon High, Forest High, Fort McCoy School, Horizon Academy at Marion Oaks, Lake Weir Middle, and West Port High.
· Overdue library books from schools should be kept at home until the COVID-19 crisis is over. Schools are not accepting any materials for intake so late fees will be waived. Materials can be returned later without penalty.
· "Grab & Go" meal service started its fourth week of service. Today, 5,023 students received 10,046 breakfast and lunch meals. Since March 24, the district has delivered and handed out 136,103 meals. Click here to see updated delivery sites including 21 schools that prepare and deliver to 140-plus locations. Families can call 211 or text "FoodFL" to 877-7877 for their nearest serving location. This program serves ALL children 18 and under regardless of whether they walk or ride a bicycle, bus or car to school and continues Monday-Friday until classes resume.
· Schools without "Grab & Go" service will operate on a four-day campus usage procedure starting this week. All buildings will be closed to the public, and air conditioning thermostats will be turned up on Fridays as a cost-cutting measure. Essential staff for those schools will work from home.
· Florida's Department of Education has announced additional distance learning resources at two websites: http://www.fldoe.org/em-response/distance-learning.stml and https://www.flvs.net/community.
Remember, those who live in the Spectrum service area may qualify for free internet.
As far as senior graduation, MCPS Public Relations Director, Kevin Christian, said, "We can only say graduation ceremonies are postponed for now."