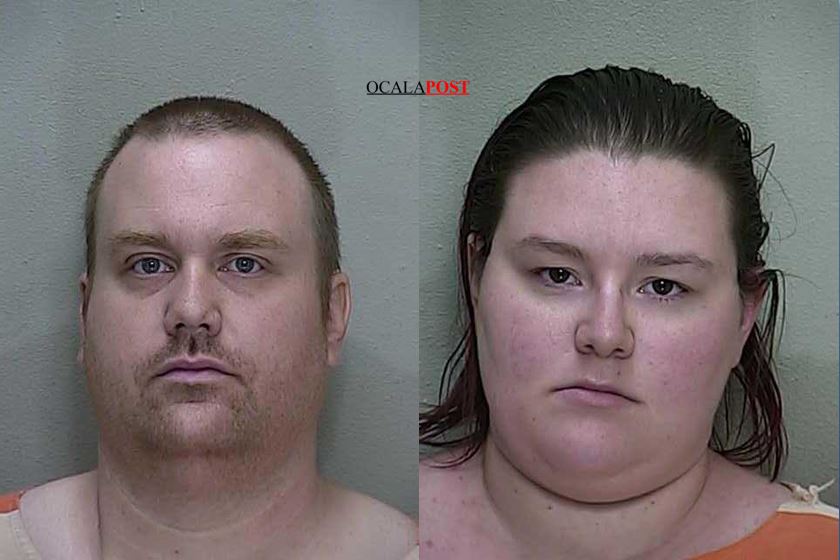 [Last updated on October 28, 2016, at 10:24 p.m.]
Marion Oaks — The Marion County Sheriff's Office arrested a former MCSO patrol volunteer on accusation of child abuse for the second time in 45 days.
Ocala Post first reported that Joshua R. Hoff, 34, had been arrested and charged with Cruelty Toward a Child.
MCSO immediately dismissed Hoff as a volunteer after learning of his arrest.
MCSO Assistant Public Information Officer, Lauren Lettelier, said, "Mr. Hoff began his time as a volunteer with the Sheriff's Office on March 24, 2014. Upon receiving knowledge of his arrest on September 13, 2016, Mr. Hoff was immediately dismissed from his position as a volunteer with MCSO."
In September, Ocala Post reported that the juvenile victim was dragging the dog while she was walking it. When the girl returned home, Hoff heard that she had been dragging the dog and became enraged.
Deputies say Hoff then grabbed the girl, took her into a bedroom, closed the door, and began beating her.
A witness in the home stated that while Hoff was beating the juvenile, she could hear her screaming for help.
According to the arrest affidavit, when the child exited the room she had multiple bruises on her face.
When the witness asked Hoff what had happened, he said that "she kept slamming into my fist with her face." (read full story)
Hoff was released from jail on September 15.
October 27, investigators learned of more child abuse at the hands of Hoff.
His wife, Shayla Ryan, 28, was also arrested.
In September, Ryan contacted Ocala Post and stated that the story about her husband contained incorrect information.
" Yes he was charged with child abuse. yes [sic] he disciplined the child but it was nowhere near how [the witness] described," Ryan wrote.
According to investigators, the information within the original story was correct.
According to the October 27 arrest affidavit, Hoff had punished the child like an animal.
The juvenile had apparently been misbehaving, and as punishment, Hoff hit her and then locked the child in a dog cage.
Hoff then retreated outside to smoke a cigarette.
The reports states that when Ryan came home and saw the child still in the cage — on her hands and knees and crying — Ryan began to laugh.
Against [their] wishes, a witness eventually let the child out of the cage. The witness stated that 15 minutes had passed from the time Ryan returned home.
According to the arrest affidavit, a Department of Children and Families investigator conducted a recorded interview with the child.
During that interview, the DCF investigator learned that not only was the child locked in the cage, but her hands were also tied.
The girl stated, "When Shayla came home she looked down at me and asked what I did and laughed."
Initially, Ryan told investigators that the child was only in the cage to "fix it". She later changed her story.
Ryan said that she came home and saw the juvenile locked in the cage with her hands tied with a scarf. She said Hoff told her that if "she is going to act like an animal, she is going to be caged like one."
Hoff, too, lied at first, but later confessed.
Hoff was arrested and charged with Cruelty Toward a Child-Aggravated Child Abuse.
Ryan was charged with Child Neglect.
Hoff, once again, was released on a $10,000 bond. Ryan is being held on a $2,000 bond.