[Last updated on October 28, 2016, at 2:35 p.m. to include a third person who was arrested during the drug raid.]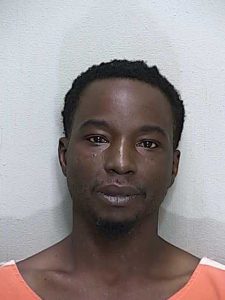 Ocala, Florida — Three drug dealers were arrested after agents with The Unified Drug Enforcement Strike Team received numerous tips about drugs being sold from an apartment in Citrus Park.
The suspects also had a home located at 17315 Northeast 18th Avenue, Citra.
Two warrants were executed on the same individuals at two separate locations.
On Thursday, agents executed the first warrant on 18th Avenue.
Kristopher Milligan, 39, was located in inside the residence and arrested.
The second warrant was executed at Citrus Park 3990 Southeast 19th Avenue, Unit A, Ocala.
Derrick R. James, 33, and Qinobea Gray, 25, were inside the apartment at the time agents raided it.
Agents read the warrant to both felons as they were being handcuffed.
What was located (in total)
135 grams of cocaine
55 grams of heroin
76 oxycodone pills
2 foiled packages of methamphetamine
583 grams of marijuana (1 mason jar filled with marijuana under a side table and a baggie)
1 pill bottle filled with crack cocaine
1 bag of crack cocaine behind a speak
1 bag of crack cocaine behind a TV (each totaled 45 grams)
5 digital scales
Dozens a small baggies
5 Xanax pills
$4,694.00 in cash ($3,057 at first location, $1637 at second)
1 Glock 26
Agents also located a set of keys, which belonged to Gray's Honda.
The vehicle was parked in front of the apartment.
Located in the trunk of the car
(1) 12 gauge shotgun
(1) 38 special
1 Para Ordinance pistol
1 Norinco SKS
Unknown revolver
When questioned, James admitted to smoking and selling marijuana.
However, James stated that he did not know how the guns and other drugs came to be in his apartment.
He also denied any knowledge of the weapons that were located in the trunk of the car.
Gray told agents that the key to the car belonged to her. She stated that she did not know what was in the car because she had never opened the car before.
"I never opened the doors because I did not even know what the key belonged to. I just found it and put it on the key ring."
Several minutes into the interview, she refused to answer any more questions because her "stomach was hurting."
James is a career criminal with multiple felony convictions. He has been in and out of prison his entire life.
James was arrested and charged with Possession of a weapon by a convicted felon, Trafficking Heroin and Oxycodone, Possession of Cocaine with Intent to Sell, Possession of Marijuana with Intent to Sell, Possession of Methamphetamine, and Possession of Drug Paraphernalia.
Gray faces the same charges minus Possession of a Weapon.
Milligan, who is also a career criminal, was charged with Trafficking in Cocaine, Selling Cocaine, Possession of a Firearm by a Convicted Felon, Trafficking Heroin, Possession of Marijuana with Intent to Sell, Possession of Hydrocodone, and Possession of Drug Paraphernalia.
James is being held at the Marion County Jail on a $71,000 bond.
Gray's bond was set at $62,500.
Milligan's bond was set at $107,500. He was released on Friday.
Nearby residence described the trio as "scum who have even sold drugs to little kids."
Their next court date is slated for November 29.