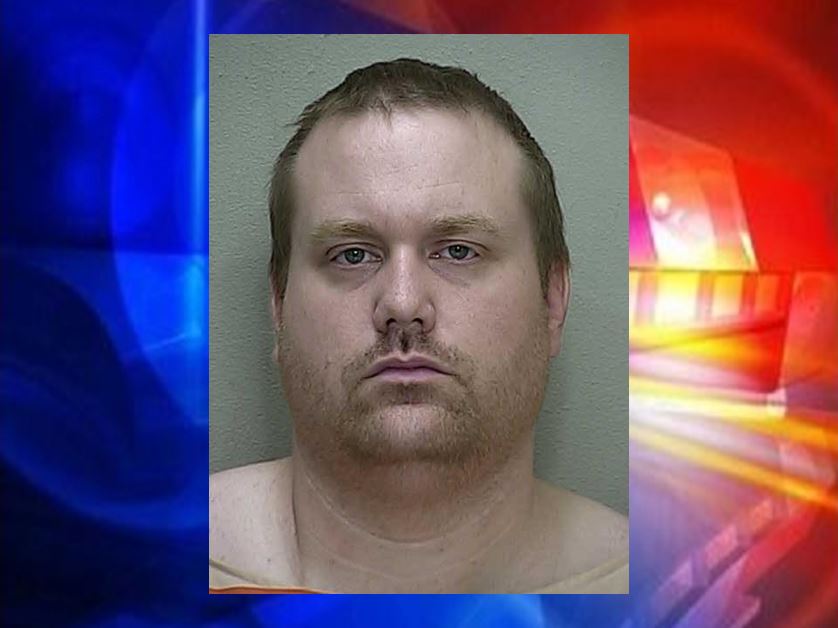 Ocala, Florida — A Marion County Sheriff's Office patrol volunteer was arrested after he repeatedly struck a female child in the face.
On September 13, deputies responded to the Marion Oaks Subdivision in reference to a battery on a child.
The incident began on September 12, after the young girl had walked the family's dog.
According to reports, the juvenile was dragging the dog while she was walking it. When the girl returned home, the suspect, later identified as Joshua Ray Hoff, 34, heard that she had been dragging the dog and became enraged.
Deputies say Hoff then grabbed the girl, took her into a bedroom, closed the door, and began beating her.
A witness in the home stated that while Hoff was beating the juvenile, she could hear her screaming for help.
According to the arrest affidavit, when the child exited the room she had multiple bruises on her face.
When the witness asked Hoff what had happened, he said that "she kept slamming into my fist with her face."
Hoff then returned to the room with the girl and she again began to scream.
Fearing for her life, the witness told Hoff she had to leave the house to buy cigarettes. While she was gone, Hoff called her and told her that she "better not call the cops." He then told her to come home.
The witness called authorities and told them that she was "deathly afraid" of Hoff and was worried about the child's well-being. She also told them that this is not the first time that Hoff had been physically abusive.
According to reports, there had been an instance where Hoff beat the child so badly that she could not attend school until the bruises had completely healed.
When questioned about the most recent bruising, Hoff stated that the Juvenile had done it to herself.
Hoff stated, "She kept pinching her jaw line to make those bruises."
The witness told deputies that when Hoff was not looking, she was able to take photos of the juvenile's face with her cell phone. The images were viewed by deputies and placed into evidence.
Deputies reported that, "The juvenile showed a lot of purple bruising on the left side of her face — from her jaw line, back to her ear, and up to her eyebrow. It was clear that she had been hit several times."
According to the arrest affidavit, the juvenile also had severe bruising on her butt. [That] bruising was also consistent with having been hit several times.
The juvenile was examined by paramedics, at which time it was determined that the injuries were severe enough that a doctor needed to evaluated her for permanent damage.
Following his arrest, Hoff admitted to hitting the girl with his hand and a slipper.
He was charged with Child Abuse-Cruelty Toward a Child.
Hoff is being held without bond.
MCSO said, "Mr. Hoff began his time as a volunteer with the Sheriff's Office on March 24, 2014. Upon receiving knowledge of his arrest on September 13, 2016, Mr. Hoff was immediately dismissed from his position as a volunteer with MCSO."