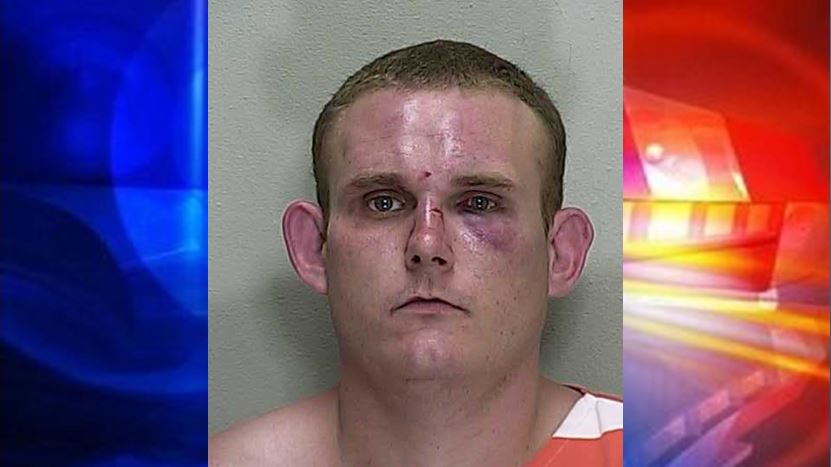 Marion Oaks — Marion County Sheriff's deputies arrested a Marion Oaks man who allegedly struck a 17-year-old boy in the head with a BB gun.
Deputies responded to the 3500 block of Southwest 173rd Place Road, Marion Oaks, after receiving a 911 call in reference to a physical altercation involving a juvenile.
The caller told deputies that Thomas J. Luna, 31, had attacked the 17-year-old boy in the bathroom following an argument in the kitchen.
The caller stated that the boy walked away from Luna during the argument and Luna followed him while yelling, "You're done, You're done."
According to reports, Luna then went into his bedroom, grabbed a BB gun, and hit the boy in the head with it. The two then ended up in the bathroom, where Luna told the boy he was going to kill him and struck him in the head several more times.
The caller said that she was scared of Luna because he is a schizophrenic.
During questioning, Luna told the deputies that he knew the boy was going to be a problem that day.
Luna stated that he and the boy were arguing when the boy spit in his mouth and walked away. He said he then followed the boy toward the bathroom, at which time the boy punched him in the face.
Luna said he fought back in self defense, but denied hitting the boy with a BB gun.
Luna was then placed under arrest.
On the way to jail, Luna stated that he would "return to the house and kill the whole family." He said, "I am schizophrenic and I don't care."
Luna then asked what the penalty was for pointing a gun at law enforcement.
According to reports, the deputy told Luna that he was not to return to the residence. Luna then replied, "If I am released, I will be coming back and do life in prison."
He said he would not go [to prison] willingly.
Luna was charged with Child Abuse-Cruelty Toward a Child. He was released from jail on a $5000 bond.
The boy was not charged with any crime.