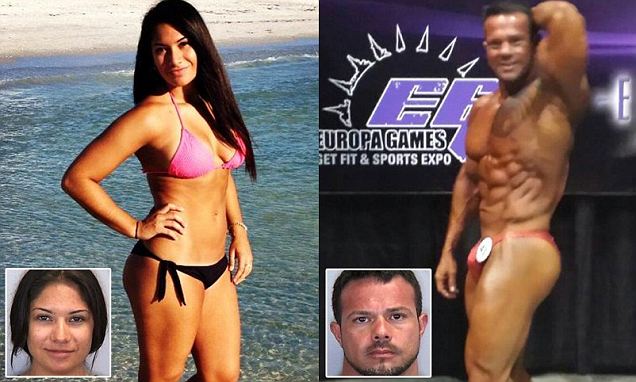 Bradenton Beach, Florida — A Florida couple who turned a normal day at the beach into a porn fest, was charged with Lewd or Lascivious Exhibition (F), after a grandmother filmed the couple having sex on Cortez Beach in Bradenton Beach, Florida.
Emily Hall told Bradenton Beach Police that Jose Caballero, 39, and Elissa Alvarez, 20, began fondling each other on the beach, then had sex for 25 minutes in front of children.
According to police, the couple didn't even attempt to cover themselves while having sex.
Hall stated that beach goers were in shock and didn't know how to react. She said that was when she started recording the couple.
Hall said she was extremely angry because her 4-year-old granddaughter was present and began to ask questions about what the couple was doing.
According to police, when the couple finished, they took a quick dip in the ocean. Reports stated that the couple then returned to their towel and passed out. When the couple awoke, witnesses told police they started to "go at it" again, at which time another witness called police and confronted the couple.
The witness walked over to the couple and said, "What do you think you are doing?"
According to reports, Caballero jumped up from his towel and "flexed" his muscles as if he wanted to fight the female witness. Thankfully, witnesses said police arrived very quickly.
Police said that Caballero was very mouthy and tried to intimidate them with his "size."
Caballero was hauled off to jail wearing nothing more than a Speedo.
More than six witnesses filed complaints against the couple.
According to Alvarez' Facebook page, she really enjoys sex, but apparently in all the wrong places.