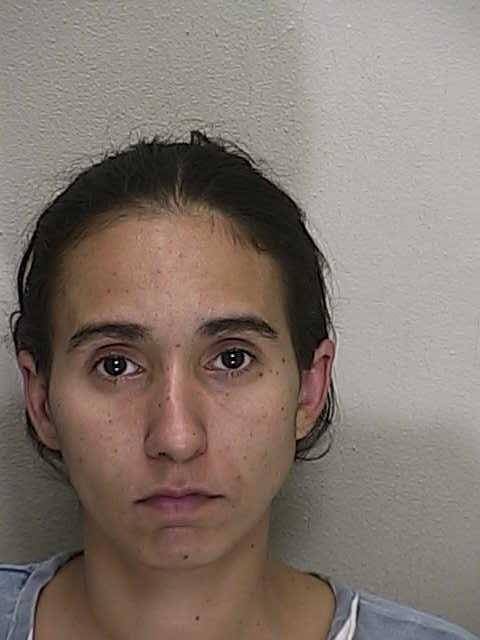 Ocala, Florida — Today, February 28, 2014, Deputy William Blair was conducting a security check at the Stevens Motel on South Pine Avenue when he came into contact with known prostitute, Mary Wise, 30, of Ocala.
Wise is a resident at the Stevens Motel.
As Deputy Blair was standing in front of Wise's room speaking with her she opened the door to her motel room, at which time the deputy saw a suspicious unmarked pill bottle on the bed.
While the deputy was talking to Wise she invited him to enter the motel room, at which time Deputy Blair could clearly see that the pill bottle did not contain pills; it actually contained what appeared to be Crack Cocaine, according to reports.
Deputy Blair also noted that right next to the pill bottle was a clear plastic baggie containing a green leafy substance that appeared to be marijuana. And as Deputy Blair looked closer, he said he saw another small white plastic bottle that also contained a white rock substance.
Deputy Blair collected the evidence and field tested it at the scene. The white rocks tested positive for Cocaine, and the green leafy substance tested positive for marijuana.
According to reports, there were six pieces of Crack Cocaine in the small white plastic bottle, and 148 pieces of Crack Cocaine in the unmarked pill bottle.
After obtaining written consent to search the room, Deputy Blair found a "glass stem crack pipe" hiding in the curtains and eight more pieces of Crack Cocaine in the nightstand drawer, for a total of 162 pieces of Crack Cocaine.
Wise was arrested and transported to the Marion County Jail.
She was charged with Possession of Cocaine with the Intent to Distribute, Possession of Marijuana, and Possession of Drug Paraphernalia.
Wise was out of jail on bond after being arrested on February 6, 2014, for soliciting an undercover OPD officer for sex.
Wise is currently being held on a $11,000 bond.