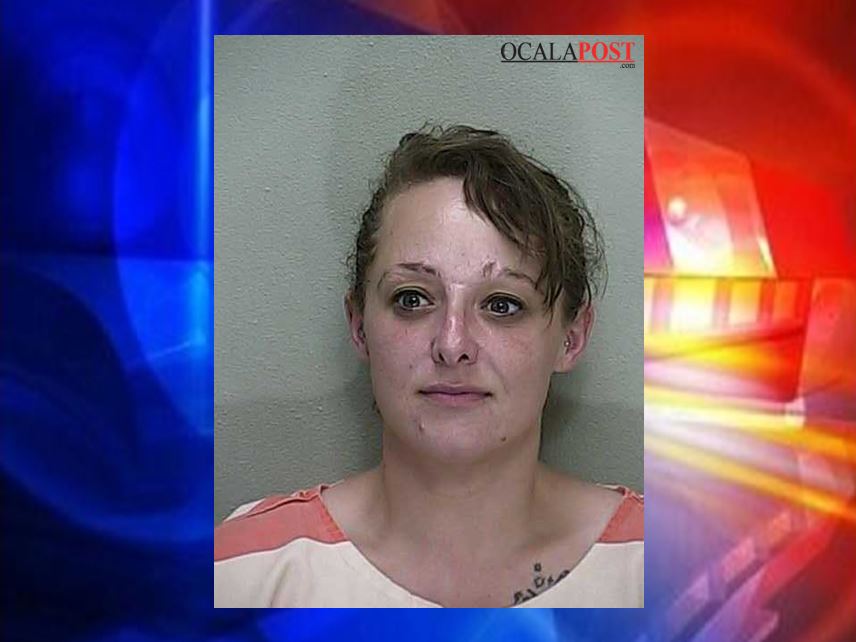 Ocala, Florida — A 29-year-old woman was arrested Thursday and charged with multiple felonies.
Ocala police said Melissa Keil had been separated from her husband for approximately three months.
Police said that while the two were separated, Melissa began to suspect that her husband had started a sexual relationship with a 16-year old girl.
According to reports, Melissa fell into a jealous rage and drove to the home where the 16-year-old resides.
Witnesses told police that Melissa drove her vehicle toward the residence and hit two chairs that were in the front yard.
Witnesses said that Melissa exited her SUV, began shouting at the 16-year-old, and called her a whore.
Melissa then retrieved a knife from her truck and threw it at the 16-year-old while she was standing in the doorway. The knife missed the girl and struck the corner of the entrance.
Police said that Melissa then picked up a cinder block from outside the residence, but her husband stopped her from throwing it.
Melissa then got back into her SUV and attempted to drive it into the residence, at which time Melissa's husband jumped in front of the vehicle.
At that time, witnesses said Melissa exited the SUV and struck her husband in the face several times.
Melissa was arrested and charged with Aggravated Domestic Battery, Aggravated Assault, Cruelty Toward a Child, Domestic Battery, and Criminal Mischief.
She was released from jail on a $10,500 bond.
The Department of Children and Families was notified, however, they said the case did not meet the criteria for a DCF report to be filed.
Police did not say if they were investigating the allegations as to whether or not Melissa's husband was having sex with a minor.