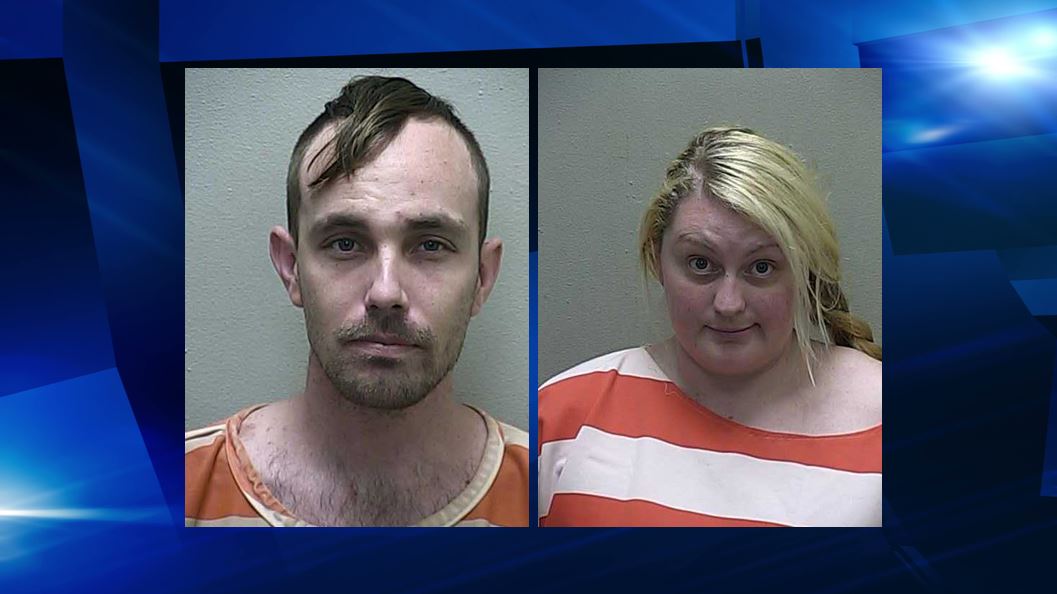 Silver Springs Shores — Department of Children and Families Child Protection Investigator Dawn White was conducting an investigation in regards to allegations of inadequate supervision of multiple juveniles when she uncovered a disturbing tale of child abuse.
The investigation revealed that Ashley and Christopher Pollard, both 29, would lock two boys — an eight- and nine-year-old — in their bedroom together for long periods of time. During that time, the boys were not allowed to use the bathroom. As a result, the boys would be forced to urinate and defecate in their room.
The boys were then punished for their actions. The Pollards would force the boys to wear their soiled underwear on their heads and would rub their noses in the carpet.
According to reports, one of the juveniles would come home from school and do his homework. After completing his homework, he would then be locked in his bedroom. If he had to go to the bathroom, he would have to knock because the door was locked from the outside. He also said he was forced to eat dinner in his bedroom.
The 9-year-old stated that on February 19, 2015, while he was locked in his room, he urinated in the closet. He was then locked in his room for a week. The juvenile stated Christopher rubbed his nose in the urine and forced him to place soiled underwear on his head while Ashley and another juvenile watched. He said, "Christopher grabbed me by my neck and smeared my face in pee."
Several days after the incident, the boy still had marks on his neck.
The juvenile said he was then forced to put soiled underwear on his head. He said they told him, "I better not catch you with the underwear off your head." He said he then sat on the edge of his bed with the underwear on his head until it was time to go to school.
The 8-year-old stated that he was locked in his room a lot because he got into trouble. He said the door was locked so he could not sneak into the kitchen at night. The boy said he would sneak into the kitchen because he was hungry and wanted a snack.
The juvenile stated that he also had to go to the bathroom in his bedroom numerous times, and when he did, he would get a "butt whipping." And like his brother, he said they would place "poop underwear" on his head until he left for school. "It made me feel like I wanted to throw up because it stunk," said the boy.
He also told investigators that he was locked in his room immediately following school "until it was dinner time." After he ate, he would be forced back into his room until the next morning when it was unlocked.
Two boys, age 7, who also lived in the house, confirmed the juveniles' story. However, the arrest affidavit did not state that the 7-year-old boys were abused.
Photos were taken of the inside the house, including the locks on the doors, and placed into evidence.
Ashley Pollard was arrested and charged with two counts of Felony Child Neglect. She was released from jail on $10,000 bond.
Christopher Pollard was also arrested and charged with two counts of Felony Child Neglect. He is currently being held on $20,000 bond.
All four children have been placed into protective custody.