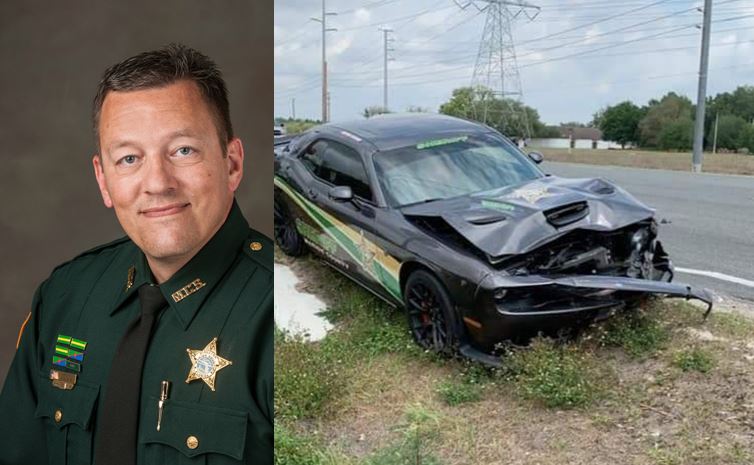 On Sunday, Marion County Sheriff's Office Sgt. Paul Bloom, 47, was driving east on County Road 464 when he rear-ended 65-year-old Hilroy Browne who was stopped for traffic.
According to the Florida Highway Patrol, both vehicles were traveling east on CR 464 — Bloom was driving his department-issued marked patrol car, a 2015 Dodge Hellcat, and Browne was driving a 2008 Dodge Dakota.
Bloom was behind Browne, and as Browne neared the intersection of Pine Trace, he slowed for traffic that was stopped ahead of him.
FHP said Bloom was distracted and failed to slow or stop before the front of his patrol vehicle slammed into the rear of Browne's Dakota.
FHP confirmed that Bloom had rolled down his window and was speaking to another driver, Cesar Estrada, in the left lane when he became distracted. Bloom was apparently reminding Estrada of the posted speed limit.
Total damages to the patrol car were estimated to be more than $5,000.
Bloom was cited for Careless Driving. He was not injured during the crash.
Browne suffered minor injuries.
Comments open below