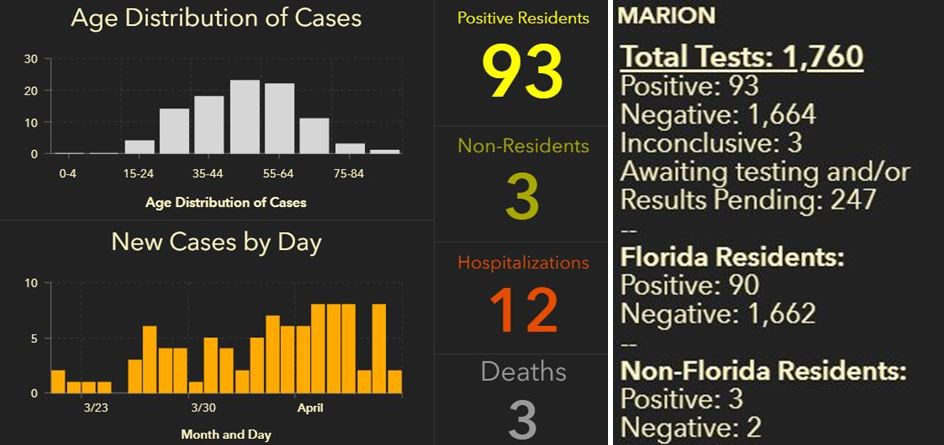 A 49-year-old female from Marion County passed away over the weekend after contracting COVID-19.
She was an Ocala resident and did not have any underlying health conditions. This is the third death related to COVID-19 in Marion County.
Florida Department of Health in Marion County Administrator Mark Lander, said, "We are saddened to report the passing of a member of our community. Our deepest condolences go out to her family and loved ones."
As of 11 a.m., Monday, April 13, Marion County has seen 93 total COVID-19 cases.
Areas by zip code
32113
32179
32617
32686
34420
34431
34432
34470

34471

34472

34473

34474
34475

34476 (more than 10 cases)

34479

34480

34481

34482
34488

34491 (more than 10 cases)
The zip codes highlighted in red are the areas with the most COVID 19-cases.
For up-to-date information, you can view the COVID-19 Surveillance Dashboard.
Total Florida Cases