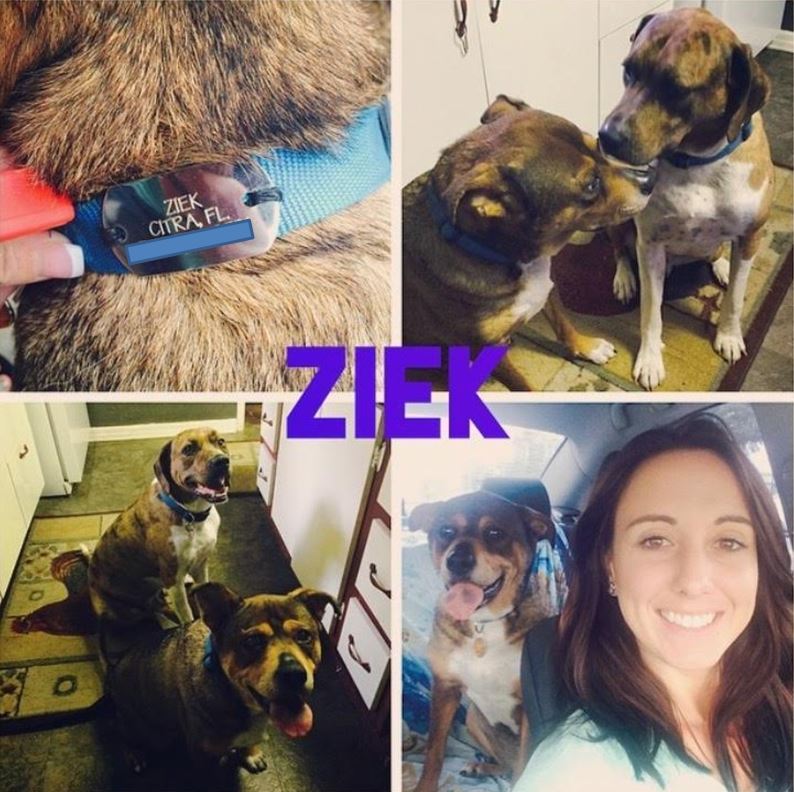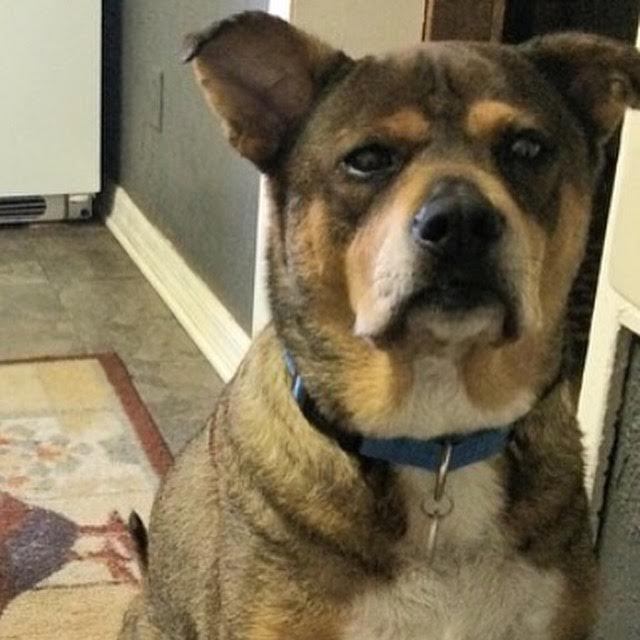 Sparr, Florida — A family is grieving after the tragic loss of one of their two dogs.
Madelyn Parker, of Sparr, said the last few days have been very traumatic for her family after they found that their pet dog, Ziek, had been shot dead.
It has been especially devastating for her 5-year-old son, Easton.
Parker said that she and her fiancé had returned home from dinner on Friday and found that Ziek, a chow/shepherd mix, was not in the yard with their other dog, Colt.
Parker said that Ziek never left the yard, but because he was extremely friendly and loved car rides, he would go to anyone if called.
"I found it very odd that our dog did not come running when we called him, as he usually does," Parker wrote in an e-mail.
Parker also said that she believes Ziek was taken, but cannot be 100 percent positive. "He was very clingy and loved to be inside, or right with us when we were home… something just isn't right," Parker said.
The family searched and called-out for Ziek Friday night, but they could not locate him.
Then, Saturday morning, Parker's mother found Ziek's body on the railroad tracks near the 13800 block of Northeast Jacksonville Road.
Ziek had suffered a single, fatal gunshot wound to the head.
Parker called the Marion County Sheriff's Office to file a report. However, MCSO only filed an incident detail report, which is basically just a log of Parker's phone call. Parker said that her family was told nothing could be done since there were no witnesses.
According to Parker, Ziek had been shot just prior to the family finding him because his body was still warm and limp. She also said blood was still leaking from the gunshot wound.
"Ziek was collared and chipped. Someone could have easily called the number on the collar and let me know where he was. Instead, I had to bury my 10-year-old dog, who we have had since he was a puppy." She added, "And I had to explain to my 5-year-old son why his best friend is gone."
Parker said that Ziek slept in her son's room every night and they played together every day.
"Ziek loved to fetch and play, so you can imagine how much my son loved him," Parker said. "We have placed flyers all over this side of town, and we also have a 4 foot banner we will be hanging at the scene. I will not give up trying to find who did this."
Parker said, "I want people to know that there is someone out there who is capable of harming family pets for no reason. Our dog did not have a mean bone in his body and his killing was senseless."
If anyone in the area has experienced or experiences a similar situation, you are asked to come forward and file a report.
Neighbors say this is not the only time a pet has disappeared and been found shot to death.
If you have any information about this case, please call the Marion County Sheriff's Office at 352-732-9111, Crime Stoppers at 352-368-STOP, text a tip to 274637 using keyword 368-STOP, or visit www.ocalacrimestoppers.com. Anonymity is guaranteed.