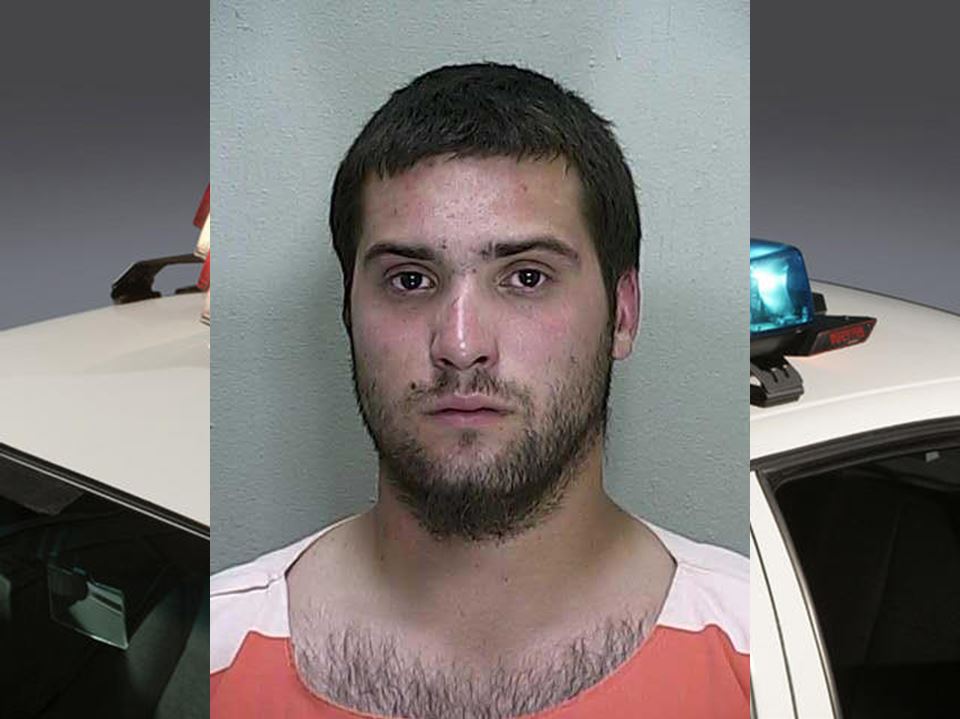 Summerfield, Florida — Deputies say a Summerfield man was arrested on a warrant after he physically assaulted two juveniles and a witness on June 9.
According to reports, Brandon R. Garinger, 21, became involved in a verbal altercation with his girlfriend in which he spat on her.
A juvenile victim, who was present at the time, told Garinger that he should not treat his girlfriend that way. Garinger then became enraged and punched the juvenile in the neck. The juvenile attempted to run, however, Garinger was able to catch up to her. Garinger then headbutted her in the face.
A second juvenile had exited her house and witnessed Garinger chase the first juvenile into a neighbor's yard and headbutt her.
According to reports, when Garinger chased the victim into the neighbor's yard, a man exited his home and tried to break up the fight. Garinger then punched the man in the face, at which time the man punched him back.
When Garinger continued to engage, the man pulled out a knife and told Garinger that he would be stabbed if he did not leave. When Garinger continued to approach the man, the second juvenile who had exited her house pulled out a cell phone and pretended to record the incident.
Deputies reported that Garinger then slapped her across the face with an open hand.
Garinger then pulled out his penis, shook it at the man with a knife, and told him to "suck it."
Garinger fled the scene before deputies could arrive, however, he was tracked down and arrested on June 14.
Garinger's girlfriend stated that her boyfriend had only spat "toward" her, but nothing got on her.
Garinger, who was on probation for previous offences, was charged with Violation of Probation (x3), Simple Battery, and Child Abuse-Cruelty Toward a Child (x2).
He is currently being held without bond.
His next court date is set for July 8.