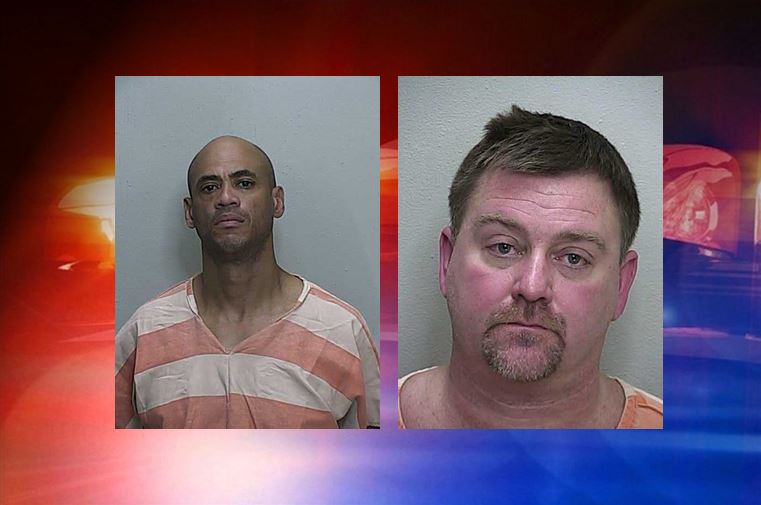 Ocala, Florida — Ocala Police arrested a man they say fled from them in late February after police attempted to stop him.
According to reports, Officer Diesso and Detective Uptagraft were on foot patrol in the 1900 block of Northwest 1st Street, Ocala, when they saw a Volkswagen Beetle traveling at a high rate of speed on the wrong side of the road.
The officers, wearing full uniform and gear, stepped out into the roadway and signaled the driver, later identified as Homer B. Lawyer, 45, to stop. The officers reported that Lawyer looked right at them and kept going.
The officers then ran back to their parked patrol cars, at which time they attempted to catch up to Lawyer.
According to reports, Officer Diesso and Detective Uptagraft located the vehicle abandoned four streets north on Northwest 5th Street.
Officers reported that there was an open can of Red's Apple Ale in the center console and it was still cold. There was also an open 12-pack on the front floorboard.
K-9 units were called out, but they were unable to locate Lawyer at that time.
The Volkswagen was then towed.
The next day, OPD received a call about an auto theft that had occurred in Carlton Arms Apartments. The victim stated that someone had stolen a Volkswagen Beetle, which was a rental car.
Surveillance video was obtained from management, but the driver could not be seen in the video.
According to reports, police then obtained video surveillance from the Kangaroo located at Northwest 60th Avenue and West Silver Springs Boulevard, one of the only 24-hour stores open in the area at the time Lawyer fled.
The video did show Lawyer purchasing beer, and they were able to use the video footage to identify him.
The officers discovered that Lawyer was out of jail on bond, so they contacted his bail bondsmen and obtained a current address. However, the address turned out to be Carlton Arms Apartments. Attempts to locate Lawyer at the complex failed.
Then, on March 9, Lawyer was located at 1954 Northwest 1st Street, Ocala. He was taken into custody and interviewed.
He told police he fled because he had been drinking and had a suspended drivers license. Lawyer then told police that he didn't steal the car.
He said the car was loaned to him by Steven "Eric" Schaeffer, the person that reported it stolen. Lawyer said the two of them "get high together." He even provided police with Schaeffer's apartment number.
During the investigation, police learned that Schaeffer had filed a false auto theft report. He had also told police that the beer in the car was his property in an attempt to keep Lawyer out of trouble.
Lawyer was arrested and charged with Fleeing and Eluding Police, Driving while License Suspended, and Violation of Probation for Possession of Cocaine, Marijuana, and Drug Paraphernalia.
Lawyer is a convicted felon and has been arrested 13 times in Marion County.
Schaeffer was arrested at 4:45 p.m., Tuesday, and charged with Giving False Information about an Alleged Crime. His bond was set at $1000.00.