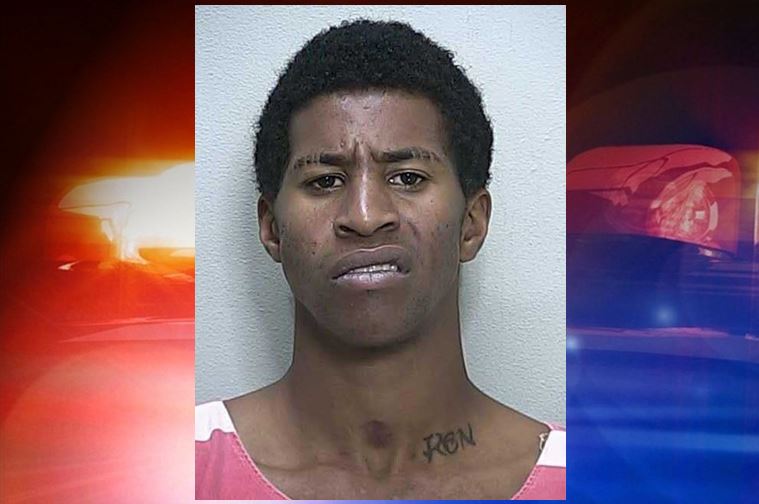 Ocala, Florida — On Saturday, Ocala Police responded to Spring Manor Apartments in reference to a stabbing of a child.
While en route, Officer Douglas was notified that the child was being transported to Munroe Regional Medical Center. Officer Douglas made contact with the parents of the 21-month-old child at the hospital.
According to reports, while the parents were out, Larry Leroy Floyd, 24, had been babysitting the child. Floyd is the child's biological uncle — brother of the mother.
The parents stated that Floyd had been living with them for about a week.
The child's father told police that when he returned to the apartment complex, a witness met him outside and stated, "Your son is bleeding."
The father told police he then ran into the apartment, past Floyd, and to a bedroom where his son was sleeping naked. Once in the room, he saw his son was bleeding from his penis.
The father immediately went into the living room and asked Floyd what had happened. Floyd stated, "Bro, I tried to circumcise him." The father reported that Floyd was still holding the knife in his hand, at which point the father drew back to punch Floyd; however, Floyd dropped the knife and fled the scene on foot.
While Officer Douglas was interviewing the parents at the hospital, Officer Drawdy located Floyd walking in the 600 block of NE 27th Avenue and took him into custody.
According to reports, Floyd had blood on his hands and his bare feet.
Investigators reported they located the knife during their search of the apartment. Police also noted, "the apartment was absolutely filthy to the point of being unhealthy for living." According to reports, there was also months of feces smeared all over the walls. The witness told investigators that he heard the child screaming and once he realized the child was bleeding, he called 911.
DCF was notified and the parents are now under investigation.
Doctor Howard Rogers said the child's penis was "cut all the way around, and an urologist had to be called before surgery could be performed."
Floyd did not give a reason as to why he attempted to circumcise the child.
Floyd was charged with Aggravated Battery with a Deadly Weapon. He is being held without bond.
Floyd has been arrested more than a half dozen times and charged with Battery, Larceny (x2), Resisting Arrest, Armed Robbery, Aggravated Assault, Drug Possession, Aggravated Stalking on a Child, and has had multiple Violation of Probation charges.
The child is listed in stable condition.