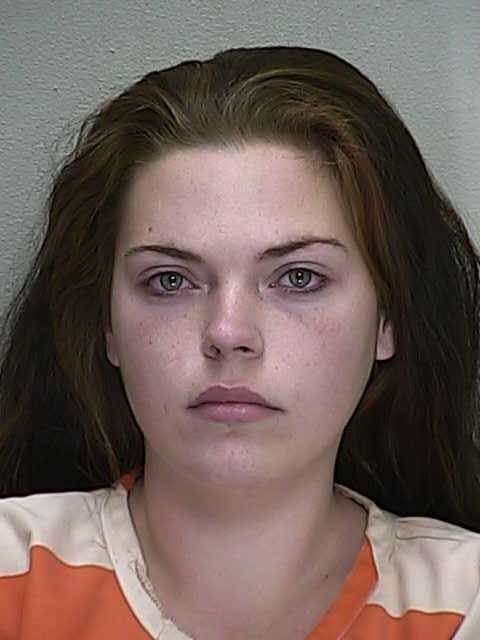 Ocala, Florida — A 21-year-old Ocala woman has been charged with multiple felonies after she stole from a local business man she was having a relationship with.
The victim, 69, hired Miranda Brantley to clean his home and business following the death of his wife.
According to reports, during the time that Brantley was working for the victim, she began to show interest in him and the pair began dating.
The victim told deputies that he fired Brantley after he suspected her of stealing a ring from him, but continued a romantic relationship. Eventually, Brantley "sweet talked" the victim into re-hiring her.
On January 8, the victim said he went into his check book to write a check when he realized the check numbers were out of sequence. Upon checking with his bank, he was notified that Amscot had cashed a check for Brantley against his account. She had forged the victim's signature.
When confronted by the victim, Brantley began crying and became very apologetic. Brantley stated that she cashed the check because she needed the money. According to reports, the victim told Brantley he would give her two weeks to pay him back by working at his place of business, but she refused.
On January 28, after completing an investigation, deputies brought Brantley to the sheriff's office for questioning.
Brantley told deputies that the victim had filled out the check and "fronted" her the money for a trip. However, deputies pointed out the fact that the signature on the check was not even close to the victim's signature.
Brantley then stated, "He must be doing this because I will no longer sleep with him."
Brantley was charged with Grand Theft, Forgery of a Bank Bill/Note, and Passing a Forged Bank Bill/Note.
She was released on her own recognizance on January 29.
Brantley also had a temporary injunction filed against her on January 26, for stalking.
Investigators do not know if Brantley sought out the victim knowing his wife had passed.