Fort Smith, Arkansas — Attention continues to grow surrounding the Aug. 24 drowning of Debra Stevens, a Fort Smith newspaper delivery woman, who was battered by a 911 dispatcher right before she drowned.
Debra was delivering papers at 6 a.m. in the morning when it was pitch black. Those who live in the area told authorities that it was "very difficult" to see that the rising water had engulfed the roadway.
Article continued below
First responders, said, "It was very difficult to see the water where her SUV was located. The water blended in with the darkness of the morning."
In the 911 call, which was more than 25 minutes long, you can hear the terror in Debra's voice, but the last words that were spoken to her in her time of need and fear were the unkind words of the dispatcher.
Article continued below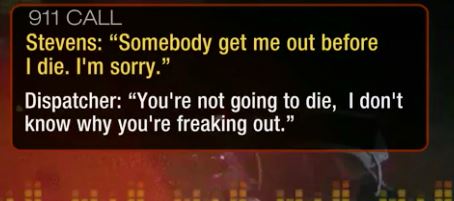 Interim Police Chief Danny Baker attempted to conceal the 911 call, as well as the dispatcher's name, however, he was ordered to turn over the information to the media following push from Debra's family and attorney.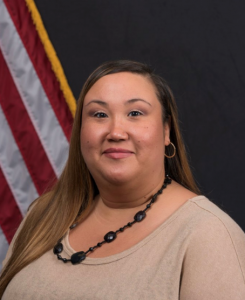 The 911 dispatcher, Donna Reneau, was working her last day after having submitted her resignation prior to taking her last 911 call, a 911 call that family members say cost an innocent woman her life.
"Chief Baker is just as uncaring as the dispatcher, no wonder she worked there. It is the mentality of that department, clearly," family members said.
Chief Baker said, "The manner that she spoke during this conversation would have probably been addressed, but it would have been more a rudeness quality type service complaint. I don't think it would have risen to the level of terminating someone."
"This is a huge problem. The mentality that law enforcement agencies can do no wrong has to stop. Listen to that 911 call, it is the most gut-wrenching horrendous thing you will listen to. At the end of the 911 call, you can hear [Debra] taking in air, gurgling water before she died. To think that the dispatcher would have gotten a slap on the wrist," attorneys said.
Article continued below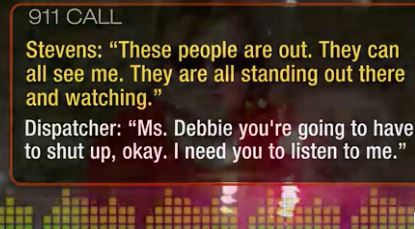 The Fort Smith Police department, as well as Donna, has received numerous death threats.
The police department says that they have received death threats from all over the country and across all platforms, including mail.
Aric Mitchell, with the Fort Smith Police Department, said they are not taking the threats seriously at this time.
The public is calling for Police Chief Baker to resign.
Ocala Post obtained the 911 call in its entirety. However, due to the disturbing nature of the call, especially at the end, and out of respect for the family, the decision was made not to publish it in its entirety.
Debra's family said she had a heart of gold.
She was 47-years old.