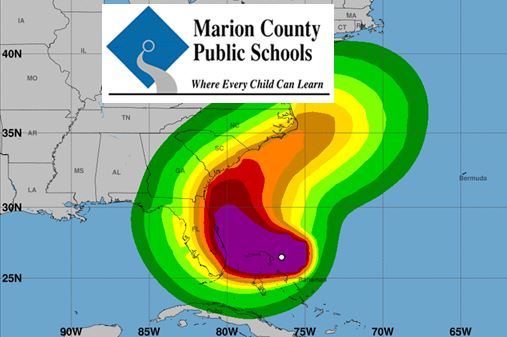 On September 4, 2019, officials announced that schools would reopen.
Due to Hurricane Dorian, the Marion County School Board announced that ALL schools will be closed Tuesday-Friday.
Marion County Public Schools Public Relations Director, Kevin Christian, confirmed this information to Ocala Post at approximately 2 p.m.
In a press release, officials wrote, "This closure allows time for our students, families, and employees to better prepare for the storm *AND* provides set-up time for the schools that may serve as shelters."
Twelve-month employees should report to work as usual unless safety concerns keep them at home. In these cases, employees can request time off from their immediate supervisor.