It really is a sight to see. Video is one thing, but seeing the site in person is something even more spectacular.
It is an even more spectacular view from 50 feet in the air.
Article continued below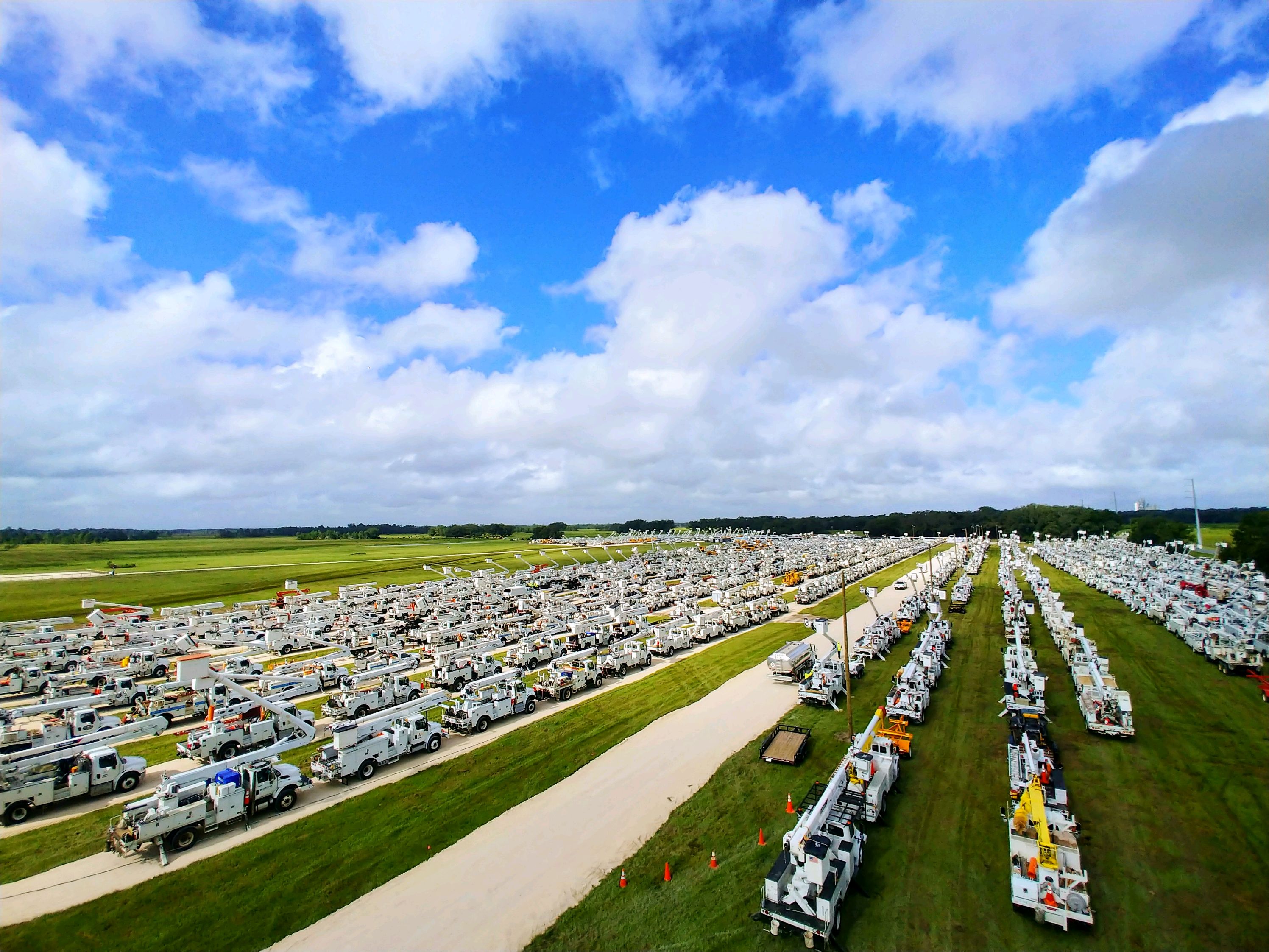 More than 5,000 workers and 7,000 individual pieces of equipment are ready to roll to the areas in Florida that could possibly be hit by Hurricane Dorian.
"The 135-acre muster location in The Villages of Sumter County was a grass pasture just four days ago. Now, this is a central hub for line crews from across the country to park their trucks, get their trucks inspected by a mechanic and refuel before heading to nearby hotels to get some rest," Duke Energy Communications Manager, Heather Danenhower, said.
Danenhower said the muster location in The Villages of Sumter location is ideal because it is centrally located with easy access to the Florida Turnpike and Interstate-75. She said the property is also versatile and has enough room for them to expand their operation if needed.
On the property, crew members refuel line and tree-trimming trucks and get their trucks inspected to ensure maximum safety.
Article continued below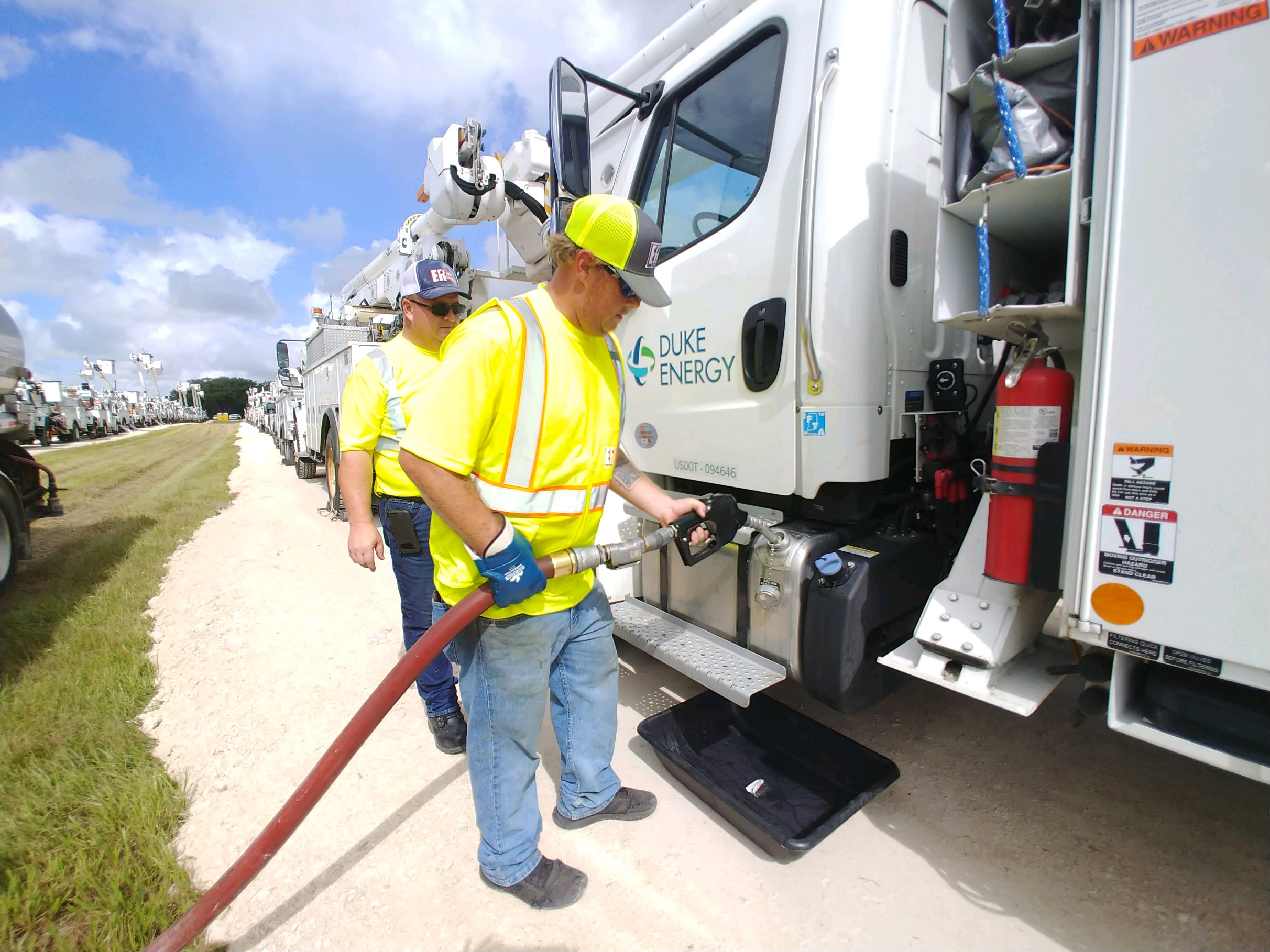 According to the U.S Department of Labor and Statistics, being a lineman is in the top 10 for most dangerous jobs.
Trish Moss, said, "This is amazing. In my opinion, besides our military, these are true heroes."
"Thank God for these men who do this every day, especially in the aftermath of a storm. It is horrible to be without power for any amount of time, or for lift stations to be down. And if you are elderly or have young children, it is even harder. We thank you," Tanya Ridge said.
Article continued below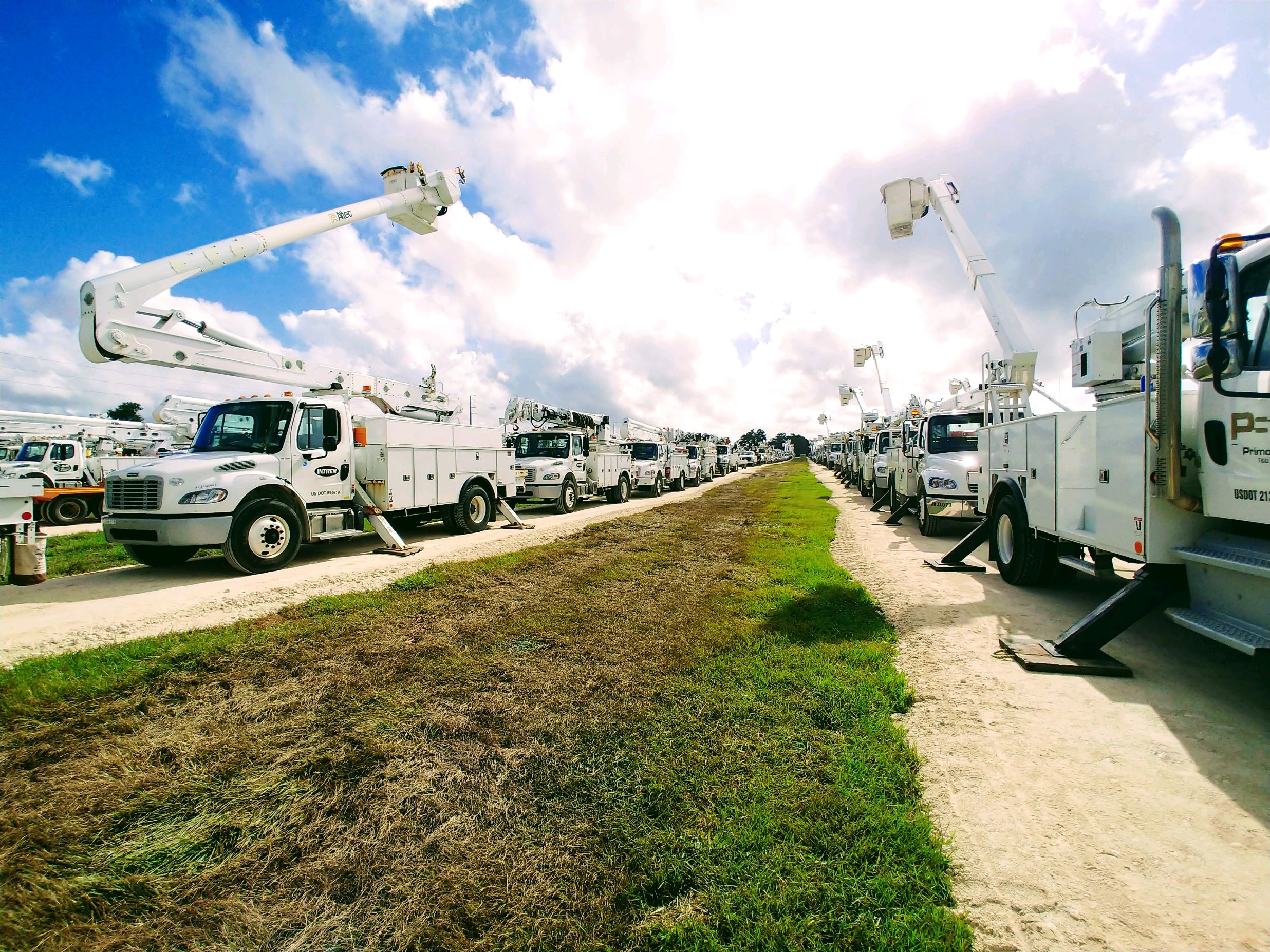 Even if Dorian skirts Florida, Danenhower says it is still a dangerous category 4 hurricane that could bring storm surge, flash flooding, and strong winds.
Duke Energy does expect widespread and extended outages in many of the counties Duke serves.
In addition to Duke trucks, there are other service trucks from 30 different states. Including, Alabama, Illinois, Indiana, Iowa, Kentucky. Minnesota, Mississippi, Missouri, Ohio, Tennessee, Texas, and more.
Danenhower said, "We are coming together for one purpose…to safely and quickly restore power to our customers so they can return to normalcy once Dorianpasses."
Article continued below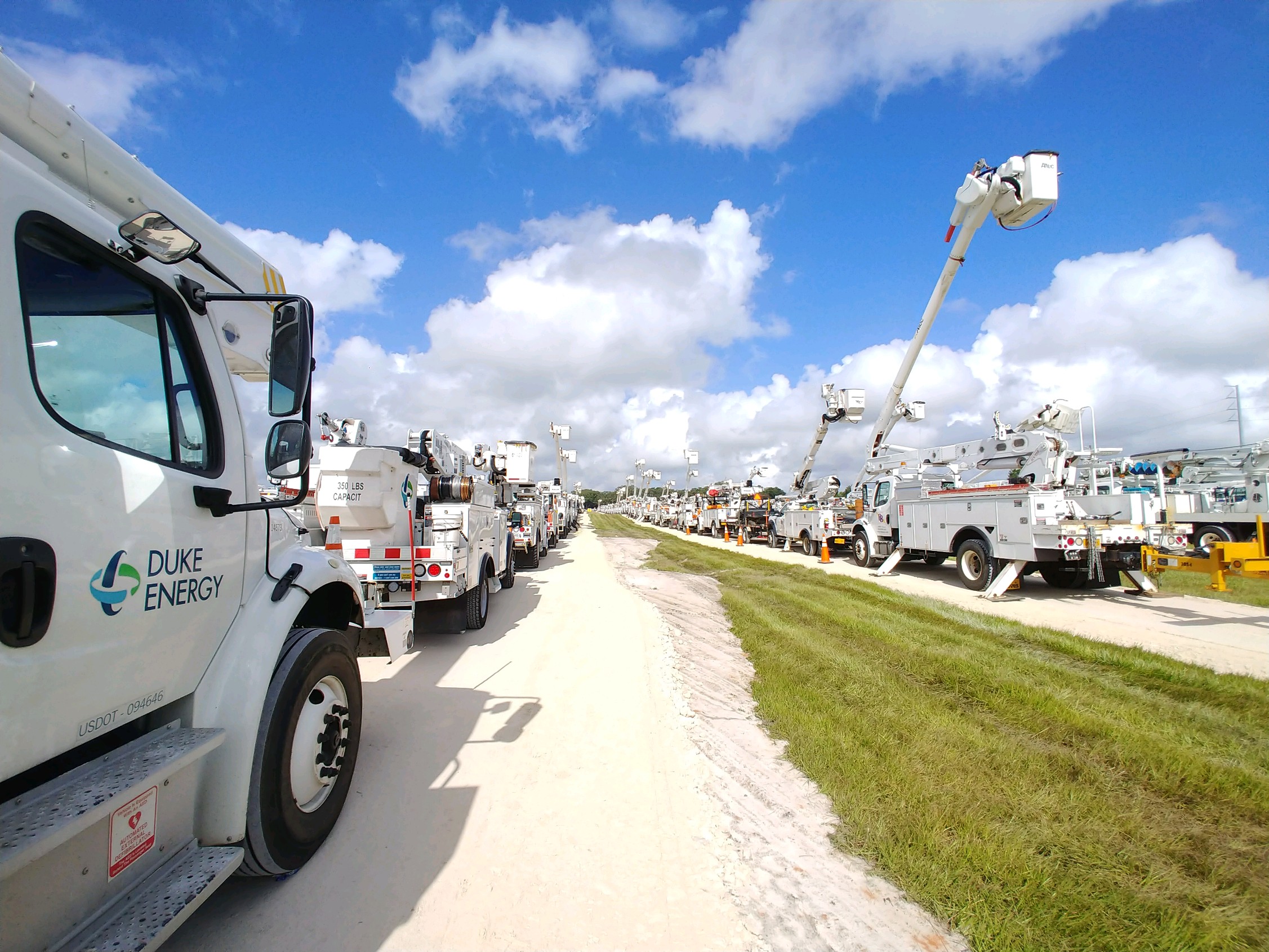 "Systemwide, Duke Energy has deployed about 6,500 crews to help us restore power once it is safe to do so, including 800 line crews from Duke Energy's Midwest fleet. The Sumter County muster location is one of three strategic locations we have set up in Florida – and the largest. The other two locations are in Pinellas and Polk counties," Danenhower said.
On Monday, crews were securing the property until it is time to hit the road. For now, they will head to local hotels where they will rest until Hurricane Dorian passes and they are dispatched.