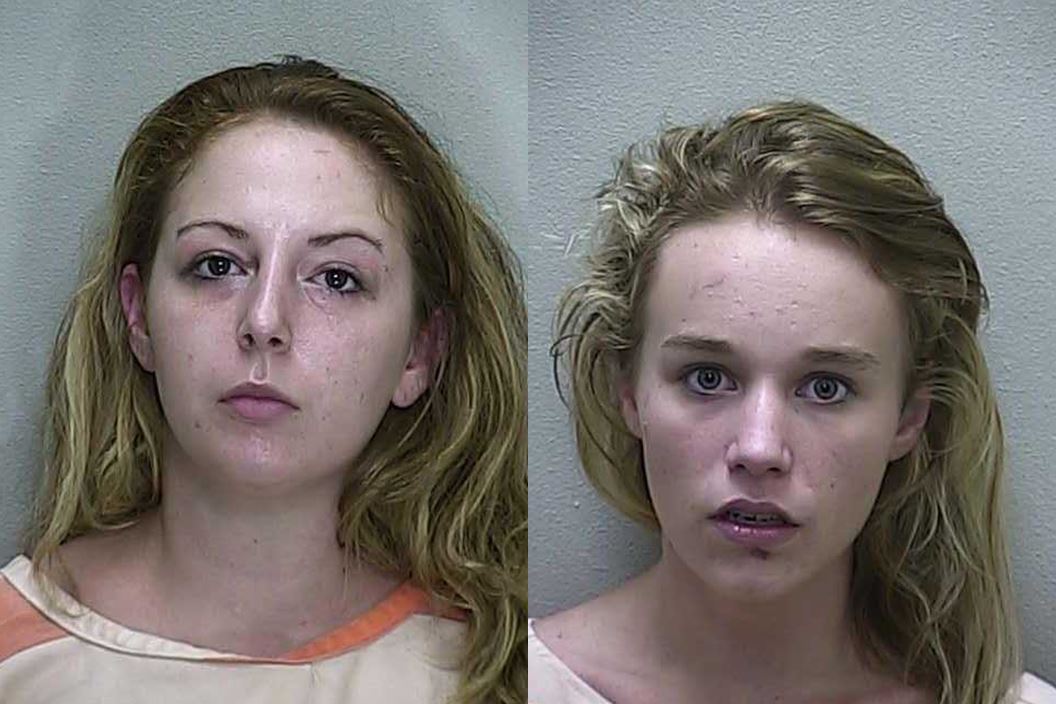 Ocala, Florida — A woman that was arrested in July 2014 for kicking a deputy in the face is back in the news. This time, she brought a friend.
Deputies responded to the Walmart located at 2600 Southwest 19th Avenue Road, Ocala, in response to a grand theft.
According to reports, Stephanie L. Ramos, 22, and Rebecca G. Parmer, 21, had placed merchandise in shopping carts and was making their way through the parking lot when some merchandise fell out of one of the carts. An employee of the store saw the merchandise fall out and alerted Ramos and Parmer. The employee stated that the two did not seem to care they had dropped — what she thought — was purchased merchandise.
According to deputies, Ramos and Parmer then re-entered the Walmart store. Once inside, the observant employee from the parking lot said the duo began filling shopping bags with stolen merchandise.
As they left the store with the merchandise, a loss prevention officer attempted to stop them. However, Ramos and Parmer fled the area, leaving the merchandise behind.
Surveillance video showed the thieves removing filing drawers, towels, rugs, mirrors, and other various items from the store. The video also showed that the duo left and re-entered the store multiple times.
Both women were arrested and charged with Grand Theft.
Parmer was arrested in March 2012 and charged with Lewd and Lascivious Battery on a Victim Under 16 and again in June 2012 on theft charges.
According to reports, Ramos is a known drug user and might have been stealing merchandise to sell or trade for drugs.