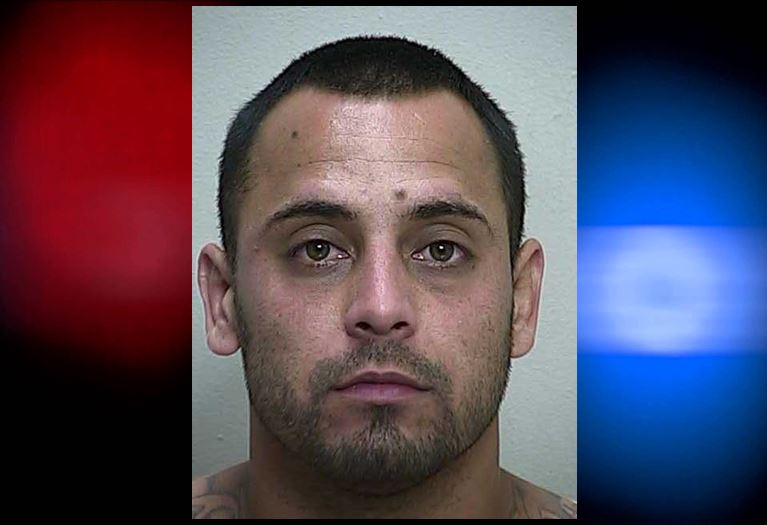 Ocala, Florida — A 29-year-old man was arrested after he ran his ex-girlfriend off of the road with his vehicle.
After receiving a 911 call, Ocala police responded to the Walgreens, located at 3500 Southeast Maricamp Road, where they met with the female victim.
The victim told police that she had been dating Shawn Patel for approximately a year, but had recently ended the relationship.
According to the victim, she had agreed to meet Patel at a Starbucks so they could discuss their relationship. She said that during the conversation, Patel expressed to her that he wanted to "get back together". However, she declined.
Police said Patel then became angry and engaged in a verbal argument with the victim.
The victim told Patel that "she didn't want to fight", exited the business, and left in her vehicle.
The victim said Patel also exited and began to follow her with his vehicle.
According to reports, while the victim was driving eastbound on Southeast Maricamp Road in the outside lane, Patel steered his vehicle toward the driver's side door of the victim's car. At that time, the victim drove off the road and onto the grassy shoulder, where she nearly slammed into a telephone pole.
The victim then reentered the roadway and Patel followed her.
That is when the victim drove to the Walgreens.
Once at the store, Patel entered the victim's vehicle and refused to leave.
According to reports, Patel stated, "I am not leaving unless the cops get here and arrest me."
When Police asked Patel what happened, he stated, "You already talked to [her] right? Then I am sure whatever she told you is what happened."
Police said that while they were on the scene, Patel was also smoking a blunt.
Patel was arrested and charged with Aggravated Assault with a Deadly Weapon-Dating Violence and Possession of Marijuana.
He was released on a $1,000 bond.