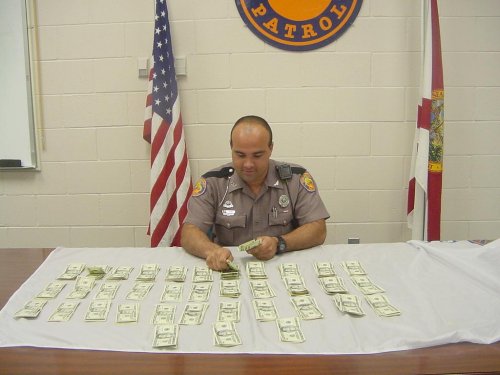 Florida Highway Patrol troopers seized $43,805 Thursday during a traffic stop on I-75.
Troopers said they stopped a Ford F-150 at Mile Marker 371 for a traffic violation, at which time they deployed a FHP K-9.
According to reports, the dog alerted on the truck and troopers found the cash in the center console.
The driver, Ryan Miller, 39, and his passenger, Jerdy Miller, 41, both from the Miami area, denied ownership of the money.
FHP said that once the men denied ownership, the money was considered forfeited.
Troopers then confiscated the cash.
No drugs were found inside the truck and the men were not arrested.
What do you think about troopers seizing the cash?