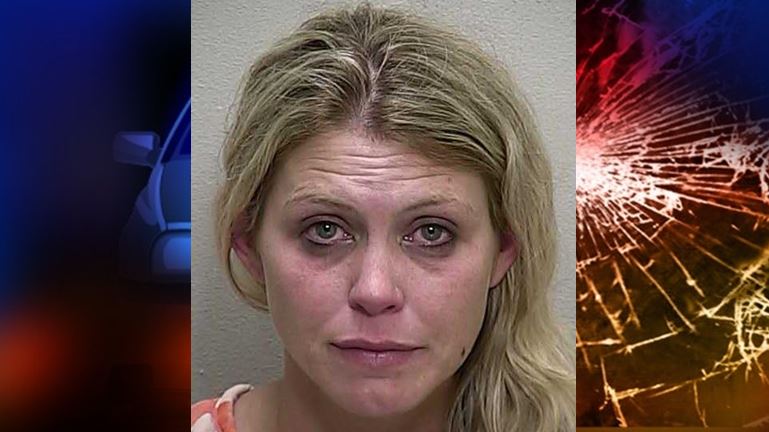 Ocala, Florida — An Ocala woman was arrested Saturday after she fled the scene of an accident on State Road 200.
Florida Highway Patrol troopers said Dawn Haas, 35, was driving a 2016 Chevy eastbound on State Road 200 when she slammed into the rear-end of a 2013 Hyundai SUV, driven by 70-year-old Bernadette Cason.
Both vehicles were in motion at the time of the collision.
According to reports, the Hyundai exited the roadway, struck a curb, and stopped on the shoulder.
Haas lost control of her Chevy and it overturned in the outside lane of State Road 200.
Troopers said witnesses then pulled Haas from her vehicle. Witnesses told troopers that as they diverted their attention to the 70-year-old, Haas fled the scene.
A short time later, Haas was located at a Wal-Mart and was returned to the crash scene.
While troopers were interviewing Haas, she began to complain of injuries. She was then transported to a hospital where she fled on foot.
A BOLO was issued for Haas and she was located at her residence by an Ocala Police Department police officer. The officer held her until FHP arrived.
Haas was arrested and charged with Hit-and-Run-Leaving the Scene of a Crash Involving Damage, Knowingly Driving on a Suspended License, and Resisting Arrest.
Haas was also arrested in 2015 after leaving the scene of an accident.
She was released on a $3,000 bond.
Cason is expected to make a full recovery.