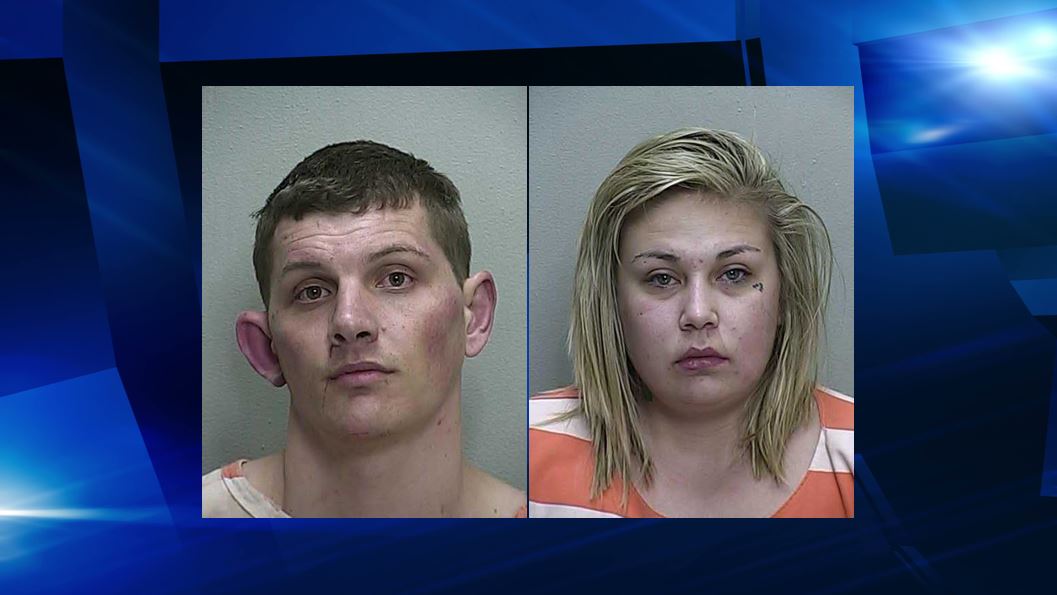 Summerfield, Florida — On Friday, Marion County Sheriff's Deputy, Daniel Luiken, responded to the Kangaroo gas station, located at 10143 Southeast Sunset Harbor Road in reference to a battery.
When Deputy Luiken arrived, he saw the suspect, later identified as Joseph E. Manning, 25, walking out of the store and across the parking lot.
According to reports, when the deputy made contact with Manning he was uncooperative and refused to speak with the deputy. Manning stated, "I didn't do anything wrong. I'm going home." He then began to walk away.
At that point, Manning's girlfriend, Lindsay May, 23, ran out of the store to her boyfriend.
Manning then told May he was "going to jail tonight." When the deputy asked why he would say that, Manning replied, "Because I have a warrant for my arrest." At that time, Deputy Richard Felton arrived on scene.
Deputy Luiken then grabbed Manning by the wrist and ordered him to put his hands behind his back. Manning then pulled away from the deputy and stated, "Let me go." At which time, May grabbed Deputy Luiken by the shoulder and shoved him away from Manning. Deputy Felton then assisted Deputy Luiken in escorting Manning to the ground.
According to the arrest affidavit, Manning continued to argue with deputies and would not roll onto his stomach and place his hands behind his back.
Deputies reported that May then intervened and ignored orders to "get back." Deputy Felton then attempted to place May under arrest, but she slapped Felton's hands away multiple times. Deputy Felton was then forced to escort May to the ground, at which time she was handcuffed.
Both deputies then fought with Manning to get him into handcuffs.
The store clerk had originally called 911 because Manning allegedly struck May. However, neither would cooperate after they were arrested, therefore no one was charged with domestic battery.
Manning was also in possession of cocaine at the time of his arrest.
Manning was arrested on the outstanding warrant and charged with Possession of Cocaine, Resisting Arrest, and Violation of Probation. He is being held without bond. Manning is a repeat offender.
May was charged with Resisting Arrest with Violence and Battery on a Law Enforcement Officer. She is being held on $10,000 bond.