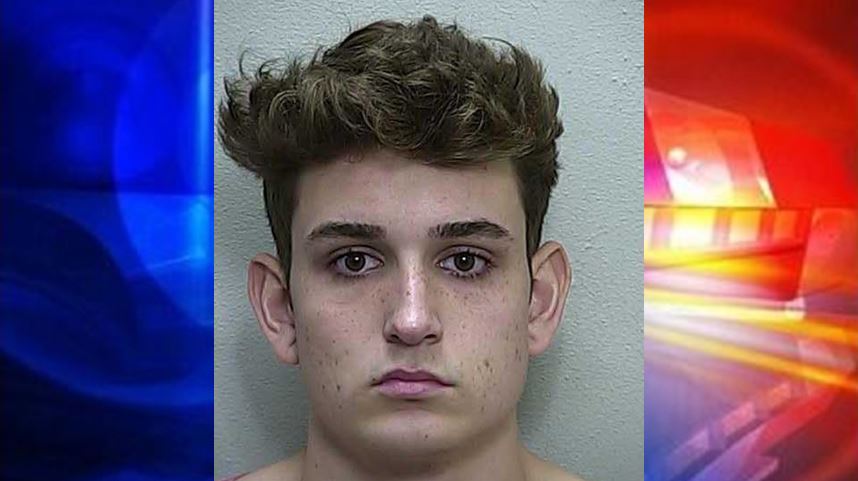 Ocala, Florida — A Vanguard High School track star who was arrested on February 20, has parents concerned that there could possibly be other victims.
VHS student Joseph Fitzpatrick, 18, was arrested Tuesday and charged with sexual assault of an 18-year-old woman.
During a search of Fitzpatrick's home, detectives found unidentified pills, a marijuana grinder, and several other undisclosed items.
Detectives said that the items have been sent to the Florida Department of Law Enforcement for testing.
According to Marion County Sheriff's Detectives, the woman was found on the ground unresponsive at which time she was transported to Ocala Regional Medical Center.
According to the victim, she had driven to Fitzpatrick's home where he bragged about being a track star.
During the encounter, the victim said that Fitzpatrick convinced her to ingest a pill and smoke marijuana.
A short time later, she said that she started to feel sick to her stomach.
The victim stated that Fitzpatrick then removed his clothes and then hers.
According to reports, the victim told Fitzpatrick to stop several times, but he continued to have intercourse with her.
Afterwards, the victim asked to be taken to a hospital but Fitzpatrick refused. Instead, he allegedly dropped her off on the side of the road.
Fitzpatrick could be facing additional charges.
Fitzpatrick told the detectives that the sexual encounter was consensual.
If you think you have further information about this case, please call the Marion County Sheriff's Office at 352-732-9111, Crime Stoppers at 368-STOP,  or text 274637 using keyword 368-STOP.  Tipsters can also visit www.ocalacrimestoppers.com. Anonymity is guaranteed.