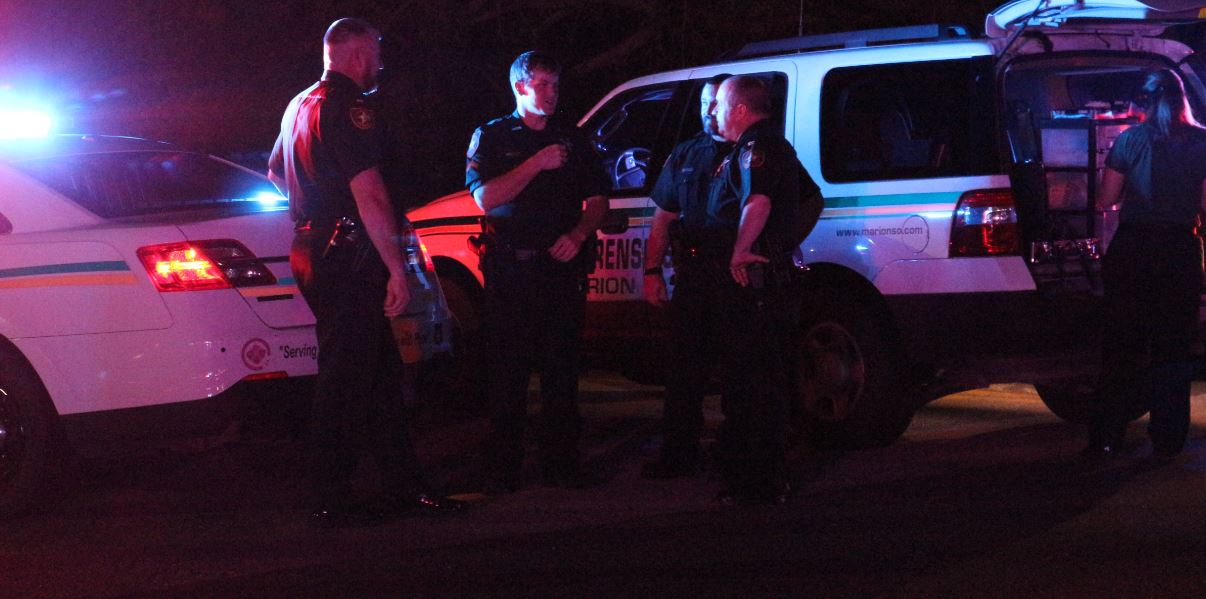 Ocala, Florida — The Marion County Sheriff's Office is still investigating a shooting that occurred near the RaceTrac, located at 1525 Southwest Highway 484, on March 31.
According to newly released information, the victims' car had broken down on Southwest 134th Street, just west of 16th Avenue Road, where they were waiting for assistance.
According to reports, after about 15 minutes of waiting, two dark four-door cars turned on to Southwest 134th Street from 16th Avenue, and stopped right next to the victims' car.
The victims stated that the suspects in the car then began "talking trash" to them. The victims said that all of a sudden one of the suspects jumped out of one of the cars and began shooting at them.
The victims then exited their vehicle and took off running.
One of the victims, who has not been identified, was shot in the foot. His injuries were non-life-threatening.
Both of the suspect vehicles then fled the scene.
According to officials, witnesses reported hearing multiple gunshots.
The sheriff's office utilized multiple patrol units, K-9 units, and air units, but they could not locate the suspects.
The victims stated that they did not know who the shooters were.
The suspects may have intended to rob the victims.
A description of the suspects was not available at the time this article was published.
The investigation is ongoing.
Anyone with information can call the Marion County Sheriff's Office at 352-732-9111, Crime Stoppers at 352-368-STOP, text a tip to 274637 using keyword 368-STOP, or visit www.ocalacrimestoppers.com. Anonymity is guaranteed.