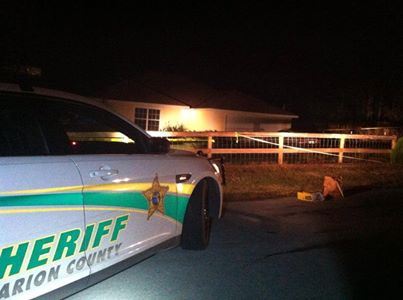 Marion County, Florida — On December 29, 2013 at approximately 9 p.m. the Marion County Sheriff's Office said that they are now investigating two deaths in the Rainbow Lakes area near Dunnellon.
According to reports, a family friend got concerned when he had not heard from the deceased , and he checked on the house.
Both Latalia Robinson, 32, and her estranged husband Dean Hamilton, 33, were found dead inside the house from what is being described as gunshot wounds.
According to investigators, Robinson was an employee at West Port High School and Hamilton an employee at Cheney Brothers.
Investigators are calling this a domestic violence death investigation. Investigators have not yet ruled out murder-suicide.
This investigation is ongoing.