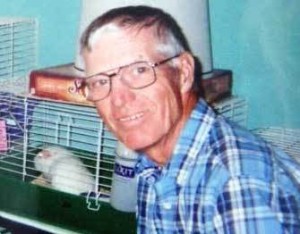 Deltona, Florida — The Volusia County Sheriff's Office is investigating after gunfire on Christmas morning in Deltona claimed the life of Bruce Fleming, 69. Investigators say they are trying to determine if the shooting was accidental, and if it was a stray bullet that hit Fleming.
Deputies were dispatched to 3220 Cadehill Drive after the Sheriff's Office's Communications Center was notified of the shooting at 10:02 a.m.
Fleming was in his backyard when he was shot by a bullet in the chest. He was taken by ambulance to Florida Hospital Fish Memorial in Orange City, where he was pronounced dead.
According to reports, it appears that the fatal shot came from a property adjacent to where Fleming lived.
A neighbor built a makeshift shooting range with a berm that is not at the proper height and investigators say it's possible that a stray bullet may have struck Fleming. Deputies are currently interviewing the man who fired the fatal shot, according to reports.
The Sheriff's Office's Major Case Unit continues to work with the Volusia County Medical Examiner's Office as well as the 7th Judicial Circuit's Homicide Investigative Unit to bring the case to conclusion. Items of forensic evidence collected during the investigation have been sent to the Florida Department of Law Enforcement for analysis.
Bruce Fleming is described as, "a true family man, a man that was always smiling and loved his family and friends. A man of God that would display kindness to anyone."
Investigators are not releasing the shooters name at this time, and no decision on whether to file criminal charges has been made.
WARNING: 911 Call is unedited