Ocala, Florida — Marion County Sheriff's Office deputies arrested Roilan Cabrera Linares, 29, Dan Gonzalez, 24, and Alondra De La Caridad Oliva, 19, for their involvement in three diesel fuel thefts in Marion County.
The thieves went to three different gas stations in Marion County and used a van equipped with an elaborate gas siphoning system to steal over $3,000 worth of diesel from the businesses.
The van had a cut-out in the floorboard. They would pull up to a gas station, remove the cover for the diesel storage tank, and use their siphoning system to pump diesel into the storage tanks in the van. The storage tanks could hold over 300 gallons of fuel at a time.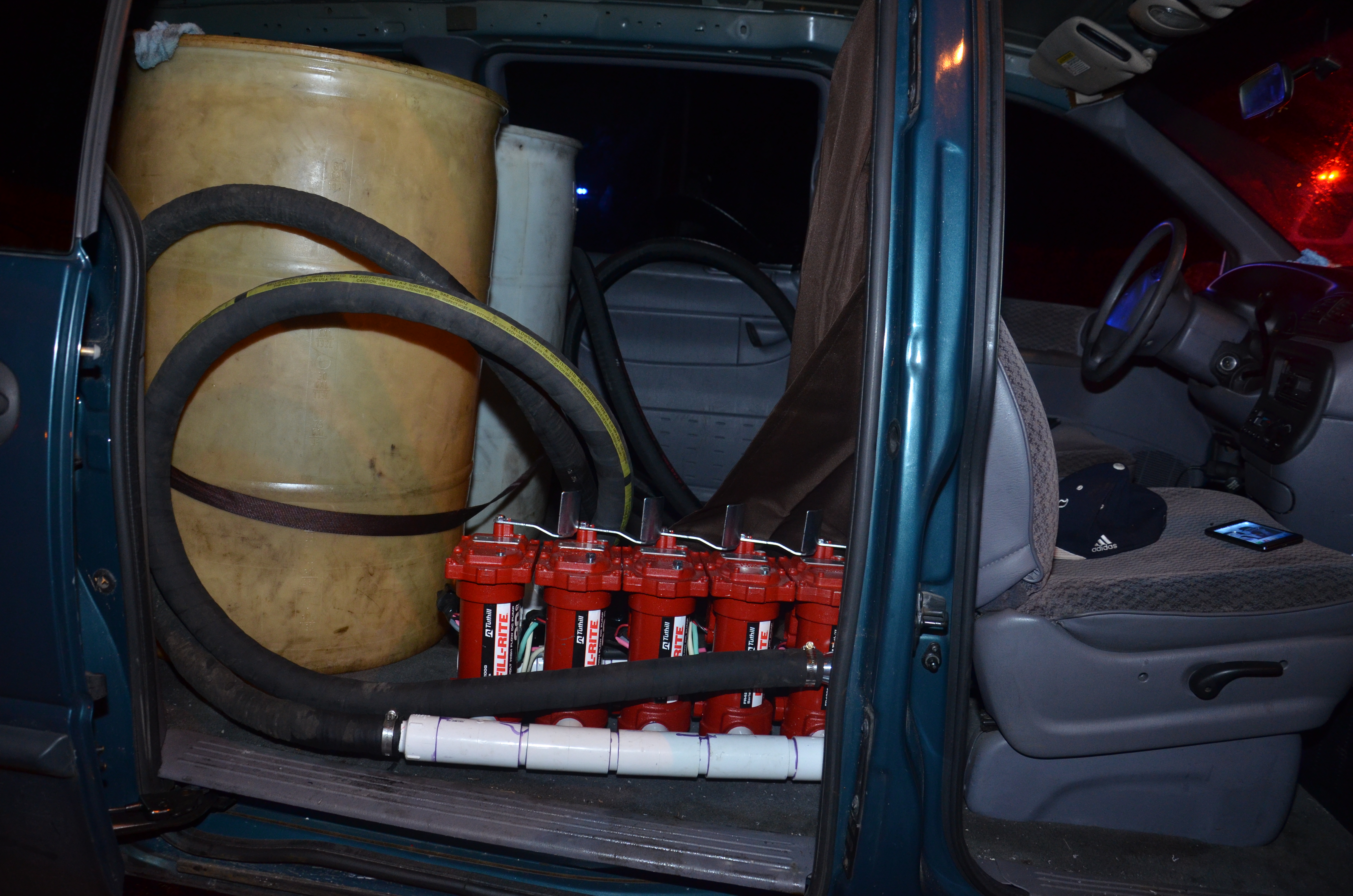 On November 11, 2014, Deputy Nathan McClain pulled over the Dodge van after having worked two previous diesel fuel theft cases involving that vehicle description.
The deputy attempted to question the suspects, but they claimed they didn't speak English. They are refusing to cooperate with investigators.
All three suspects were arrested. Linares and Gonzalez were charged with three counts of Grand Theft. Oliva was charged with two counts of Grand Theft.
Linares and Gonzalez remain behind bars.
Alondra Oliva was released on $4,000 bond. However, detectives later learned she would be charged with a third count of grand theft. She is now on the run. Detectives believe she fled to the Miami area.
The trio has stolen more than $1,000 gallons of diesel fuel in Ocala; however, detectives believe they are responsible for more diesel fuel thefts across the state of Florida. All three suspects are from Miami.
Gas was stolen from SN Food Mart, 7440 SE Maricamp Road; Kwik King, 502 Oak Road; and Kangaroo Express, 6820 SE Maricamp Road. All of the stores are located in the Silver Springs Shores area.
If you have information on Oliva's whereabouts or about this case, call the Marion County Sheriff's Office at 352-732-9111, Crime Stoppers at 352-368-STOP, text a tip to 274637 using keyword 368-STOP, or visit www.ocalacrimestoppers.com.
The Marion County Sheriff's Office asks that you share this information and help capture the wanted fugitive.
[Updated at 2:18 p.m. on November 14, 2014.]
Oliva, the wanted fugitive, turned herself into the Marion County Sheriff's Office.




style="display:inline-block;width:468px;height:60px"
data-ad-client="ca-pub-0875608592842799″
data-ad-slot="4633312117″>