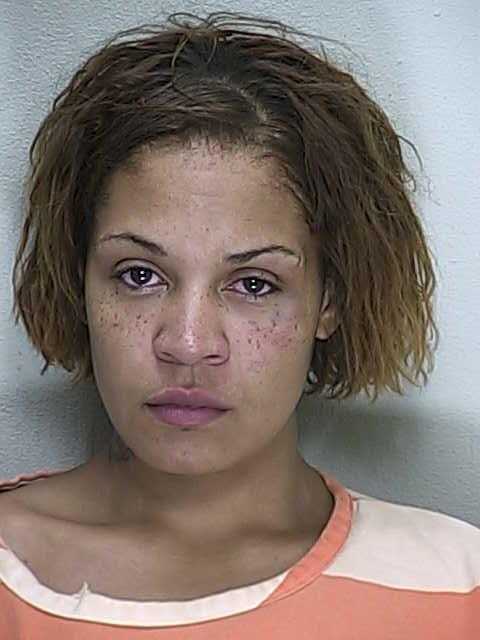 Ocala, Florida — On November 13, 2014, Ocala Police Officer, Megan Ferguson, responded to Parkside Garden Apartments, 621 NW 2nd Street, concerning a reckless driver.
When she arrived, she made contact with Sergeant Hay, who had been in the area of NW 2nd Street and NW 6th Avenue.
Sergeant Hay had seen a black 1998 Ford Contour driving recklessly in the area. The Ford was traveling at a high rate of speed, jumped a set of railroad tracks, and could be heard slamming into the road because the car was traveling so fast.
Sergeant Hay then saw the vehicle speed recklessly into Parkside Apartments, where it stopped in front of building 1200. The vehicle nearly stuck a group of children that were standing on the sidewalk as the driver attempted to park the car.
Once stopped, the driver, identified as Keisha Ann Feeney, 23, from New Jersey, angrily exited the vehicle, walked over to the sidewalk, squatted, and then began to urinate. Multiple people witnessed the incident.
According to reports, Feeney was very agitated when she learned she was going to be arrested. Once in the patrol car, she attempted to kick out the back windows several times. Subsequently, Feeney was placed in leg restraints in order to prevent her from harming herself and/or cause any property damage.
Feeney has two prior convictions and her driver's license has been suspended since September 2011.
She was charged with Disorderly Conduct, Reckless Driving, and Driving while License Suspended Third or Subsequent Offense (F).